School Picture Retakes for the West Campus are on November 14th & for the East Campus on November 15th.

Be sure to take advantage of the "Full Calendar" button on our website,
http://www.usd114.org
! It is under the Explore page and shown below. You can view the calendar and you can sync it with your own devices!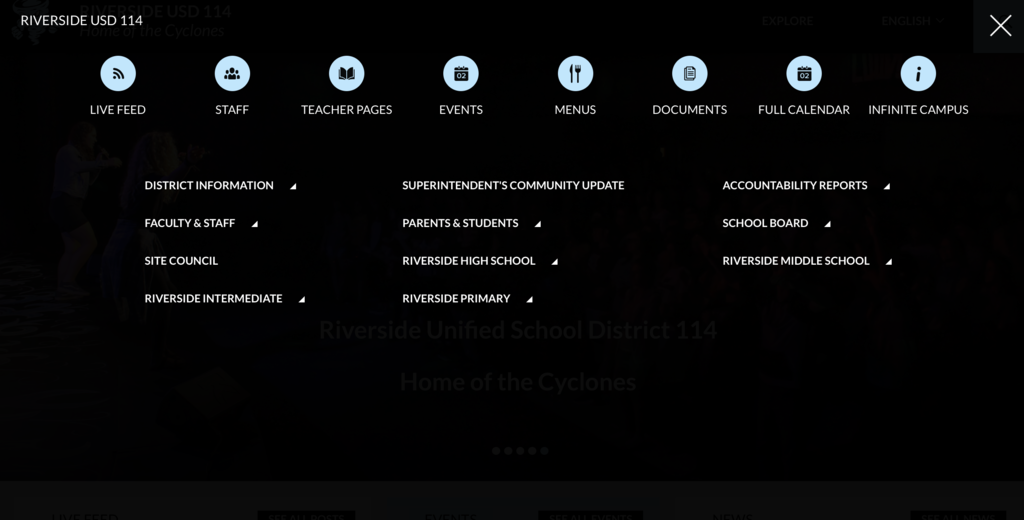 First graders made pumpkin pie with Mrs. Pam Meng from Doniphan County Farm Bureau/Dairy Association.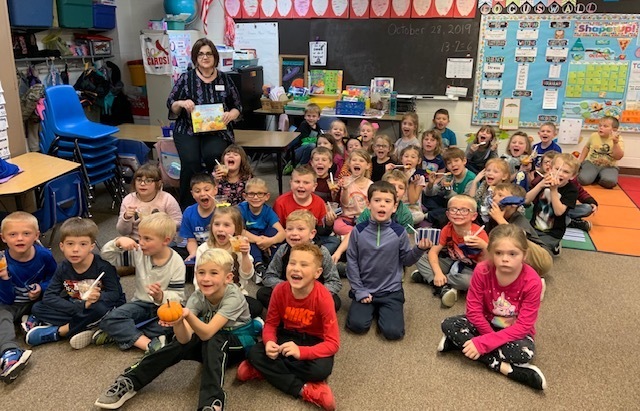 4th grade pledging to be drug free & Red Ribbon Poster Winners!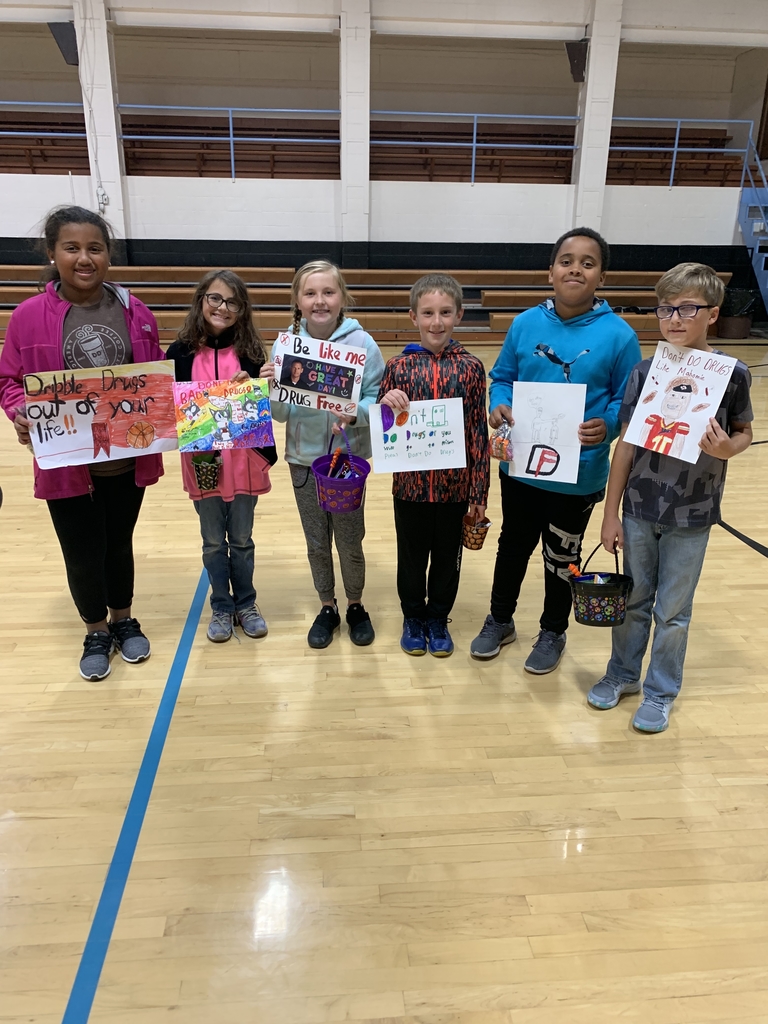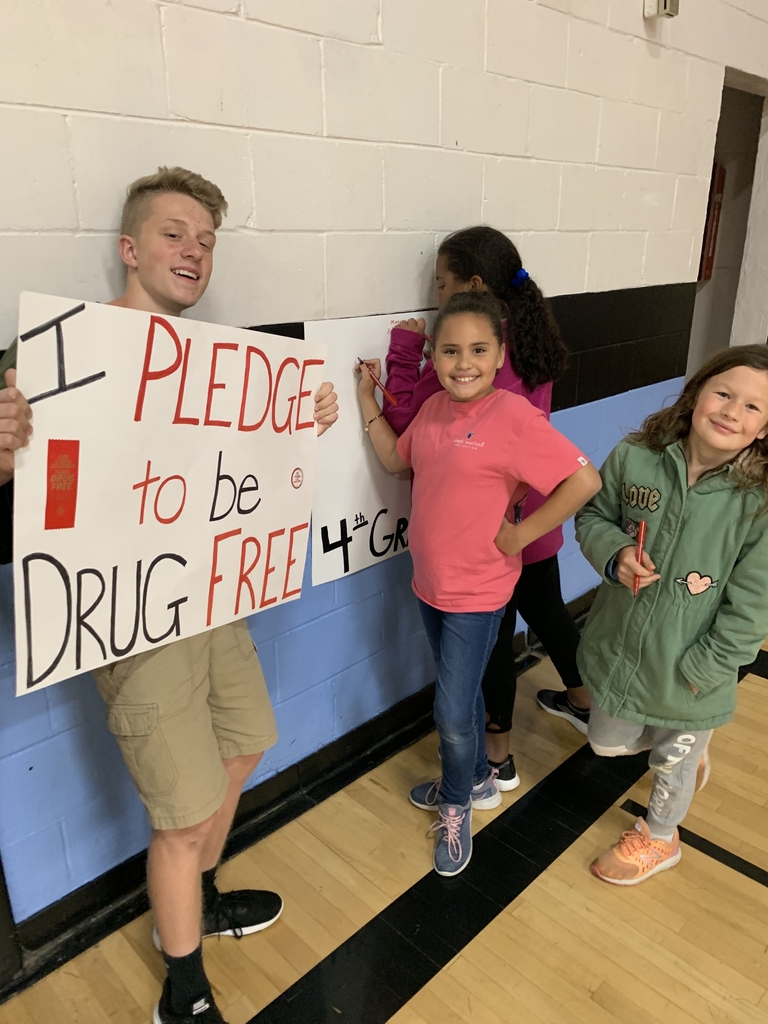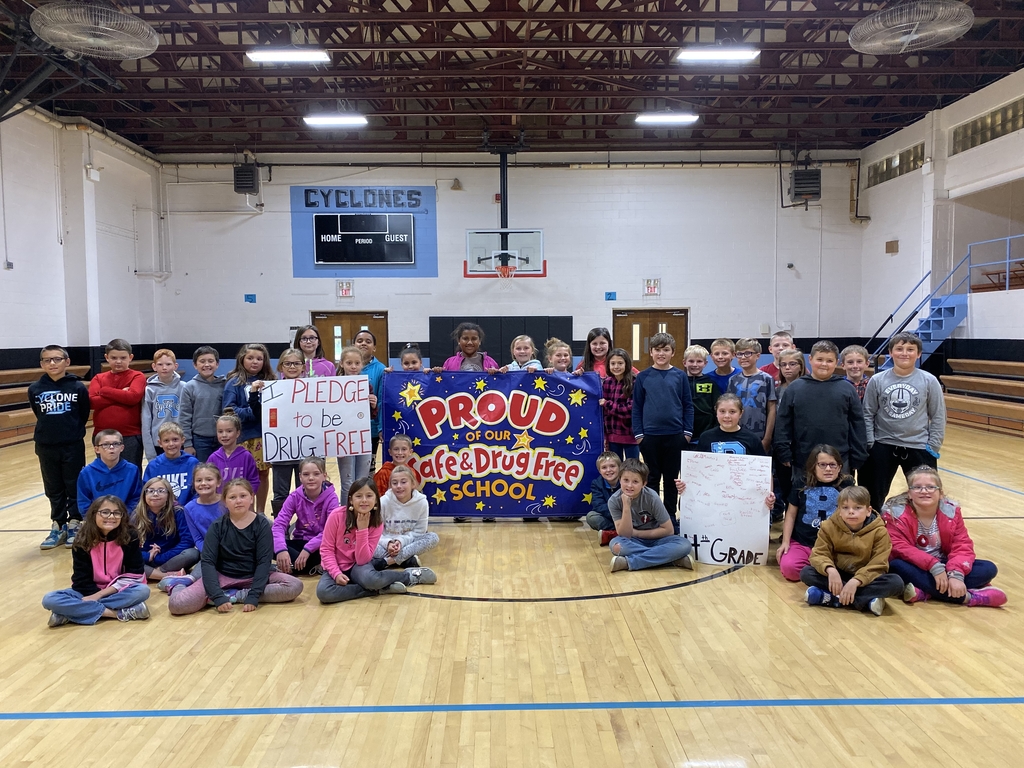 The West Campus phones in Wathena for the primary and high school are experiencing intermittent phone service for incoming calls. Centurylink has been notified and is working on the problem. If you are unable to complete your call to the office today, you may call the East Campus at 913 365 6735 or email
kroot@usd114.org
,
theater@usd114.org
, or
nboos@cyclones114.org
for any messages that need to be delivered before the end of the day.

The Riverside Cross Country runners finished off their season last week at Jackson Heights and Alma - Wabunsee. The Jackson Heights meet we have been going to for the last 2 decades and it has always been a great prep race for our regional meet at the high school level. It is also the last race for middle school runners. Carter Hewins, 8th grader, ran very well in the race placing 2nd in the race with a time of 13:23 for the longer than 2 mile course. Hayden Daugherty placed 1st in the JV division and in the top 20 overall in his race at Jackson Heights Tuesday. On Saturday, we traveled to Alma for the Class 2 A regionals meet. It was a beautiful morning for a race and Hayden ran well, placing 41st with a time of 20:42, a large improvement in time over his freshman year. Thank you to everyone who supported these runners. We look forward to track season and know there's a lot of off-season work to be done now to prepare. Image: Hayden passes a runner from Bennington HS in the 2nd mile of the race.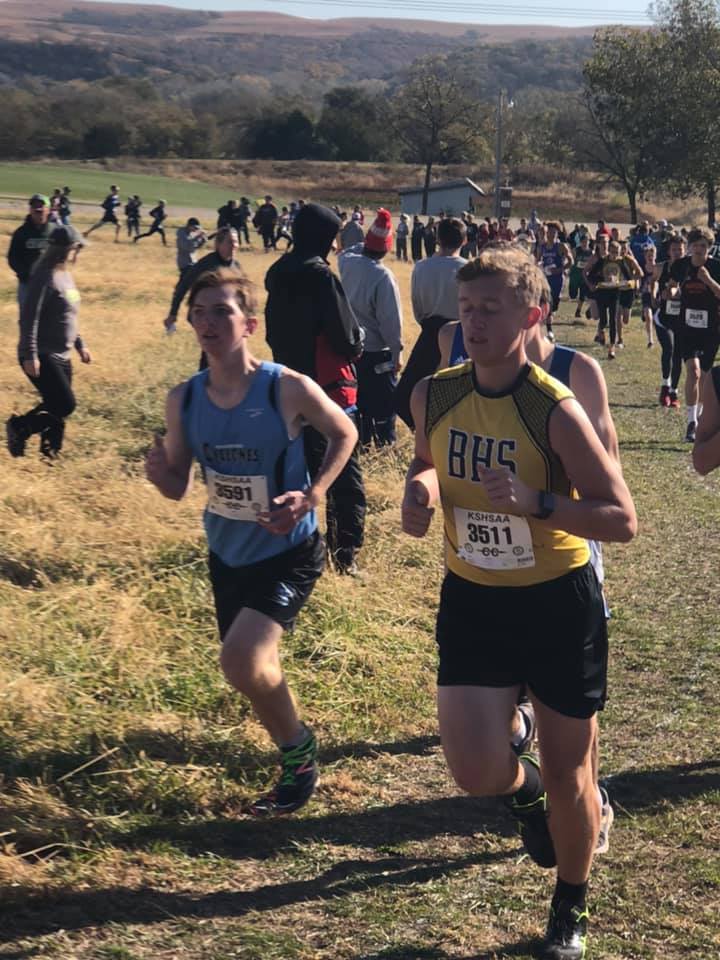 Riverside's Friday playoff football game against Southeast of Saline will be at Home in Wathena starting at 7:00 pm.

Hayden Daugherty competes at Regional Cross Country at Wabaunsee. Hayden finished in the top 40 out of over 100 runners. Great finish to season Hayden!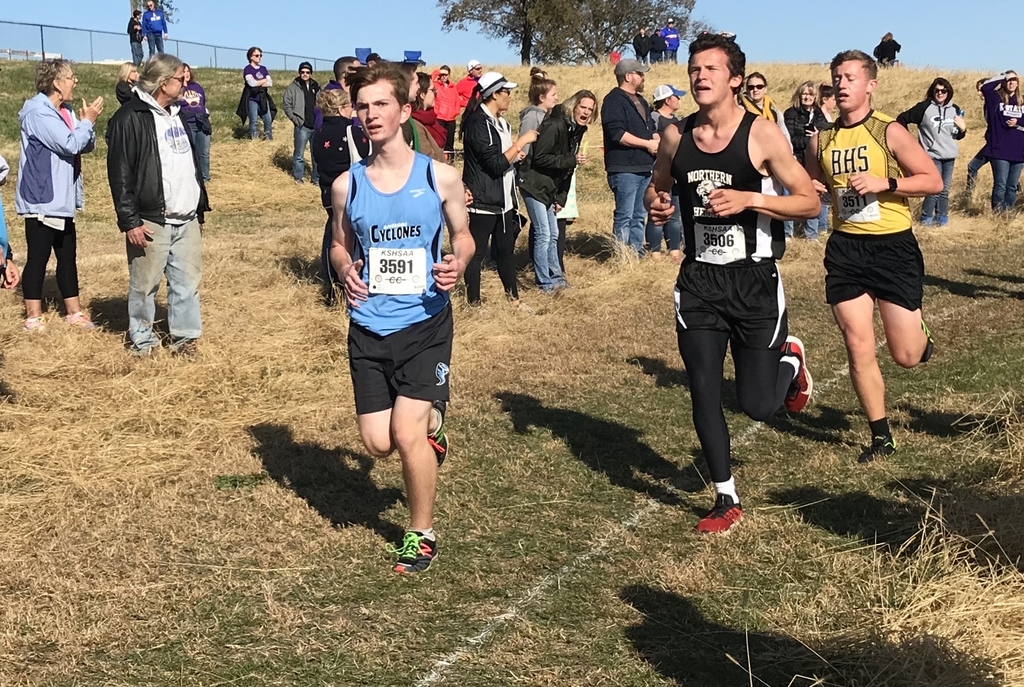 Cyclone Volleyball finishes the season with a loss at sub-state to the host Jefferson County North Chargers. Great effort this season ladies!!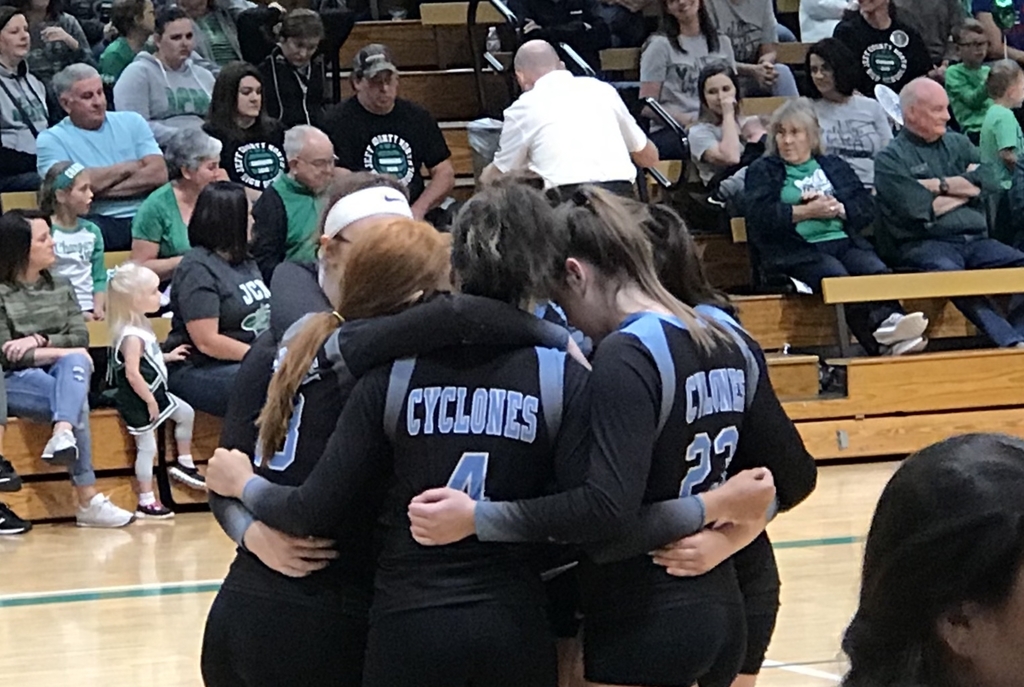 Preschool had the cutest little pumpkins in the patch at the Elwood Halloween parade this weekend!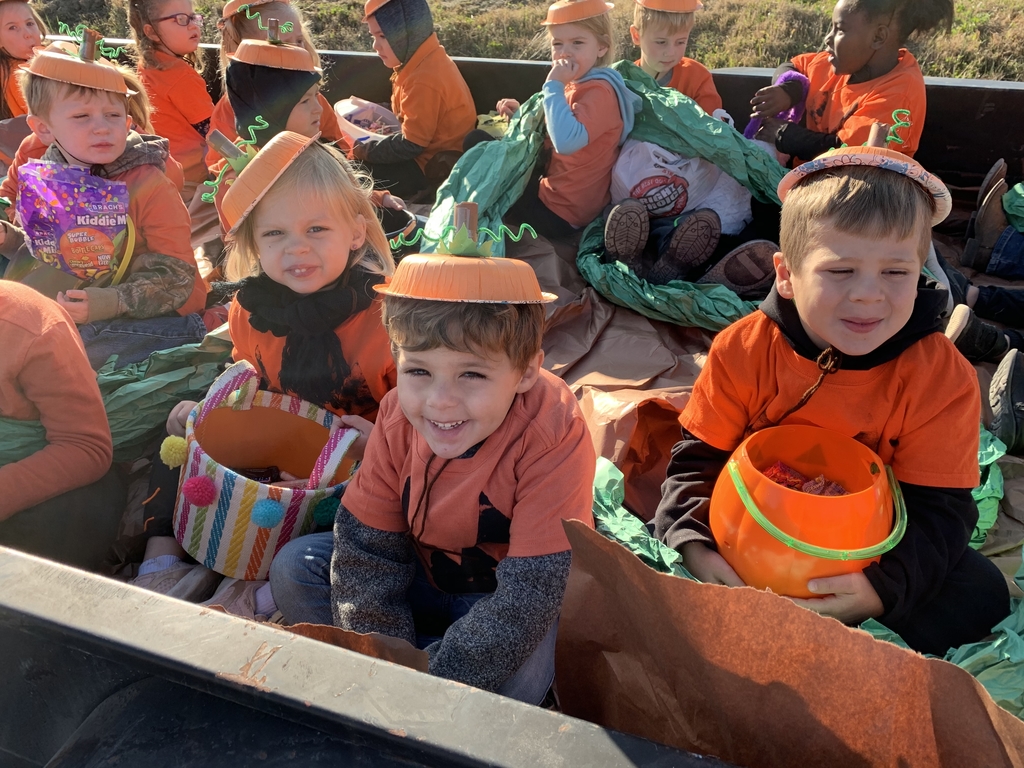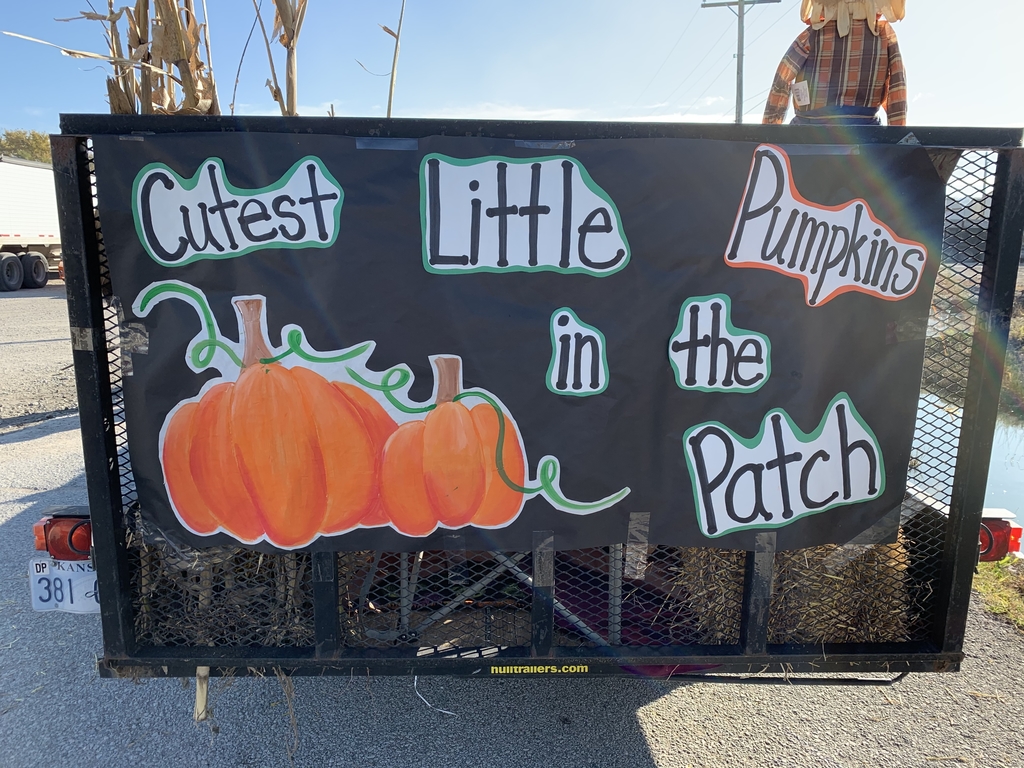 Cyclones finish regular season 6-2 and will host Southeast of Saline next week in the first round of the playoffs. Congratulations players and coaches!! Good luck next week!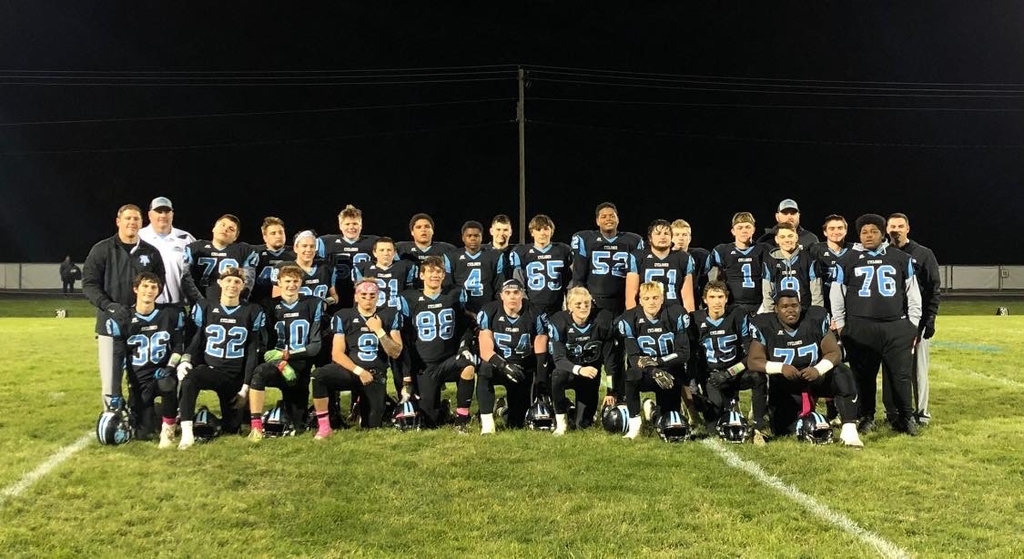 The Cyclones will play their first round of playoffs at home next Friday (11/1). Final orders for shirts are due Monday. $12 each.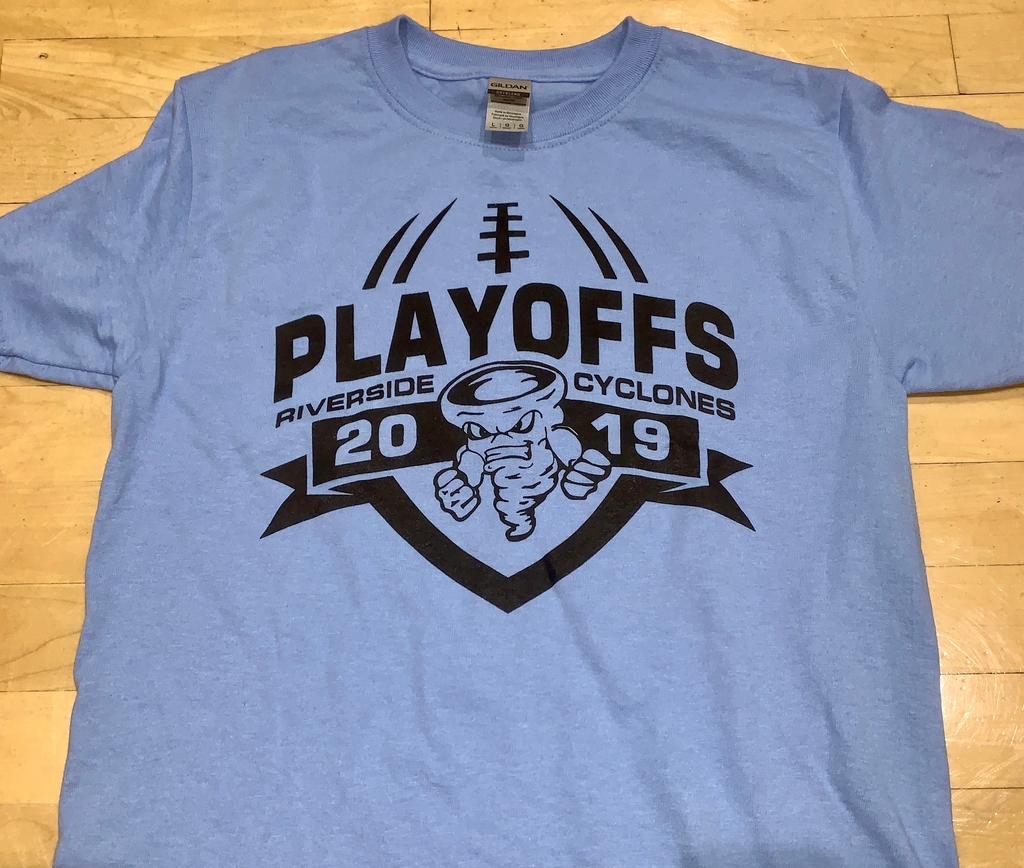 Cyclones up 28-0 over Pleasant Ridge on Senior Night at halftime.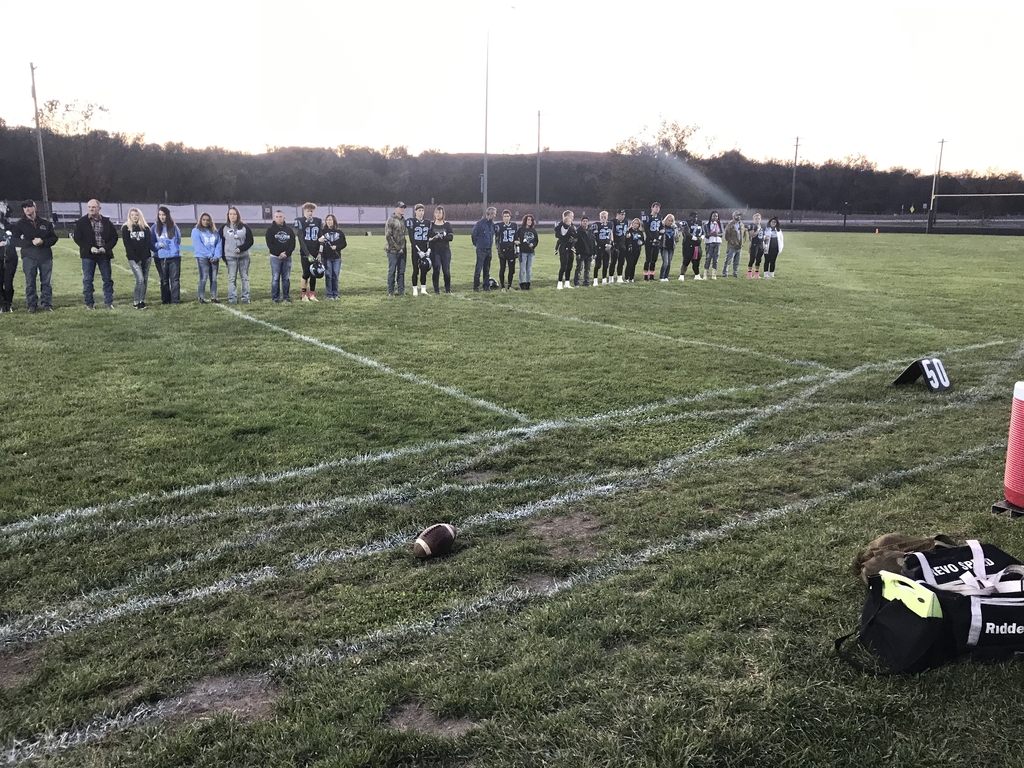 The 5th annual Riverside Drama Haunted House is tonight and Saturday. Guided tours begin tonight, Friday, October 25th, at Half-Time of the home football game. It reopens Saturday, October 26th at 7pm. The last tour will be at 10pm both nights. The cost is $5 per person.

RHS music concert last night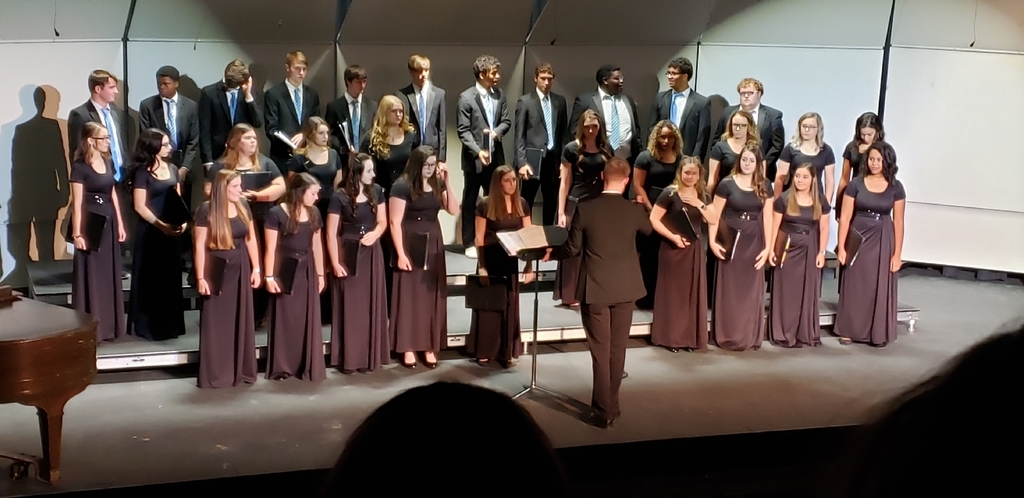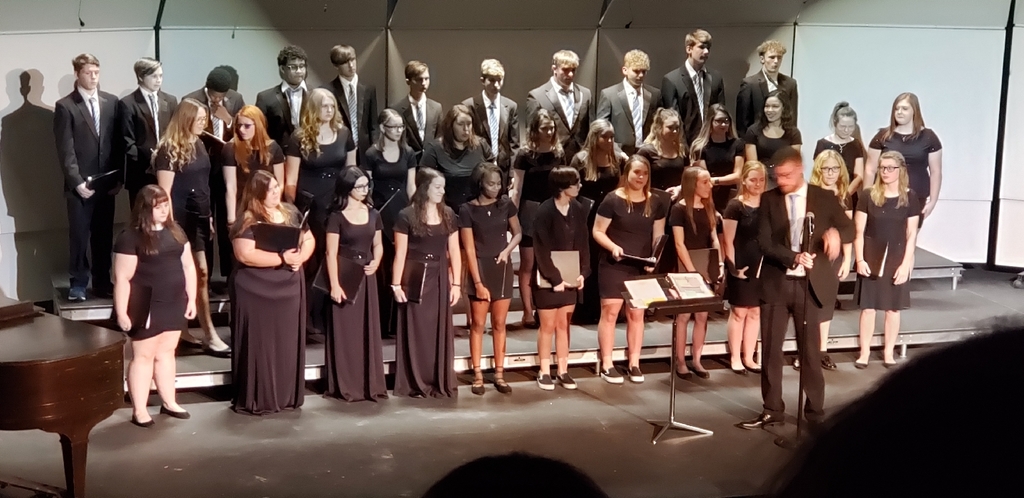 8th Graders volunteer at 2nd Harvest and prepare food for the local community Mobile Food Pantry.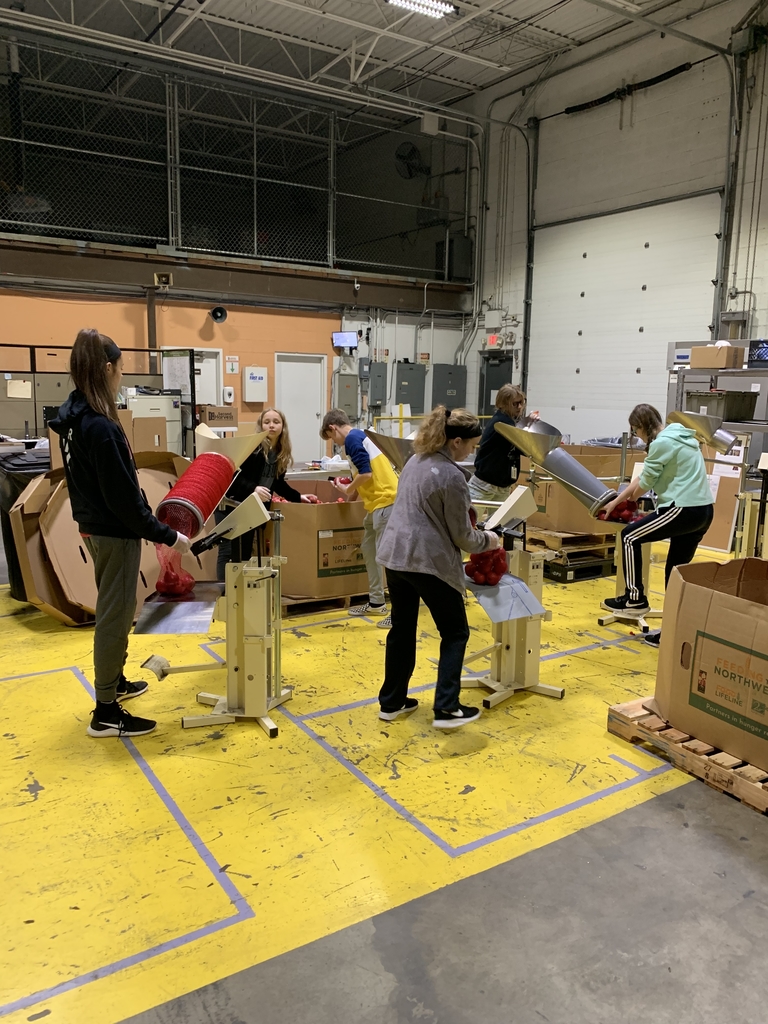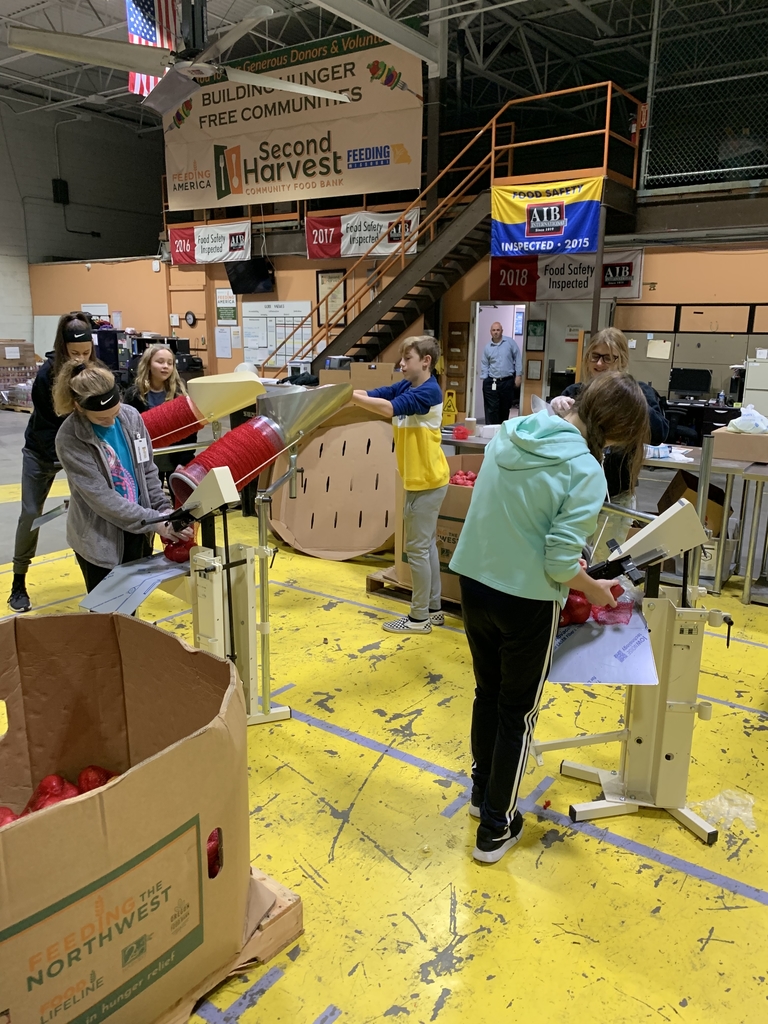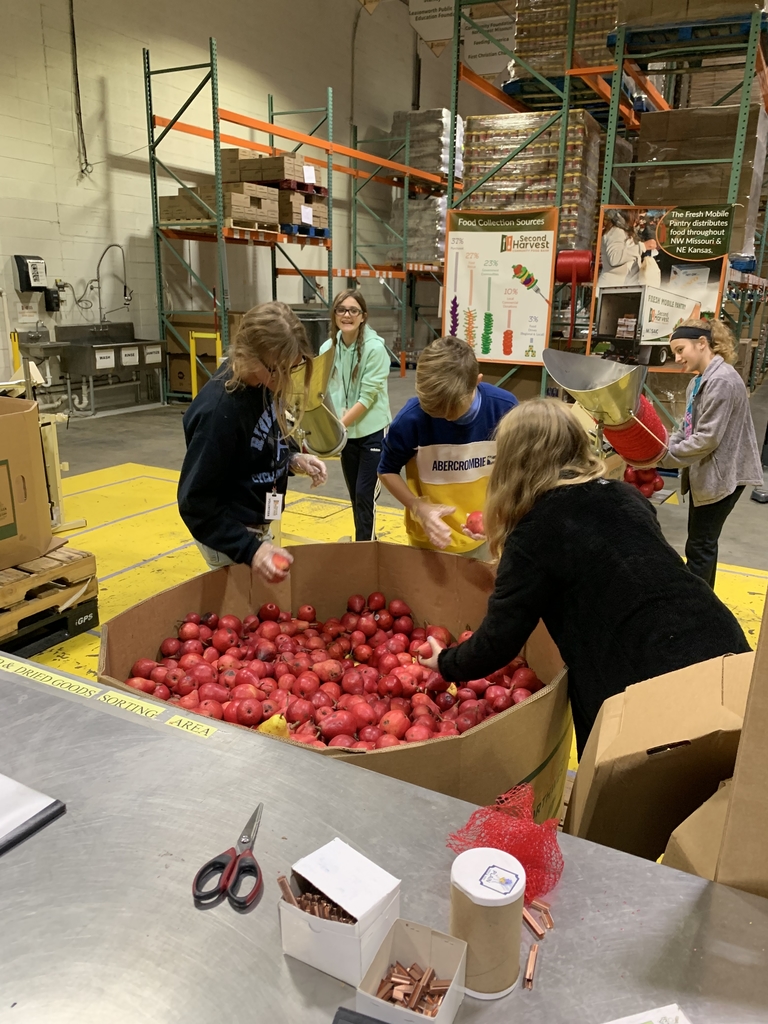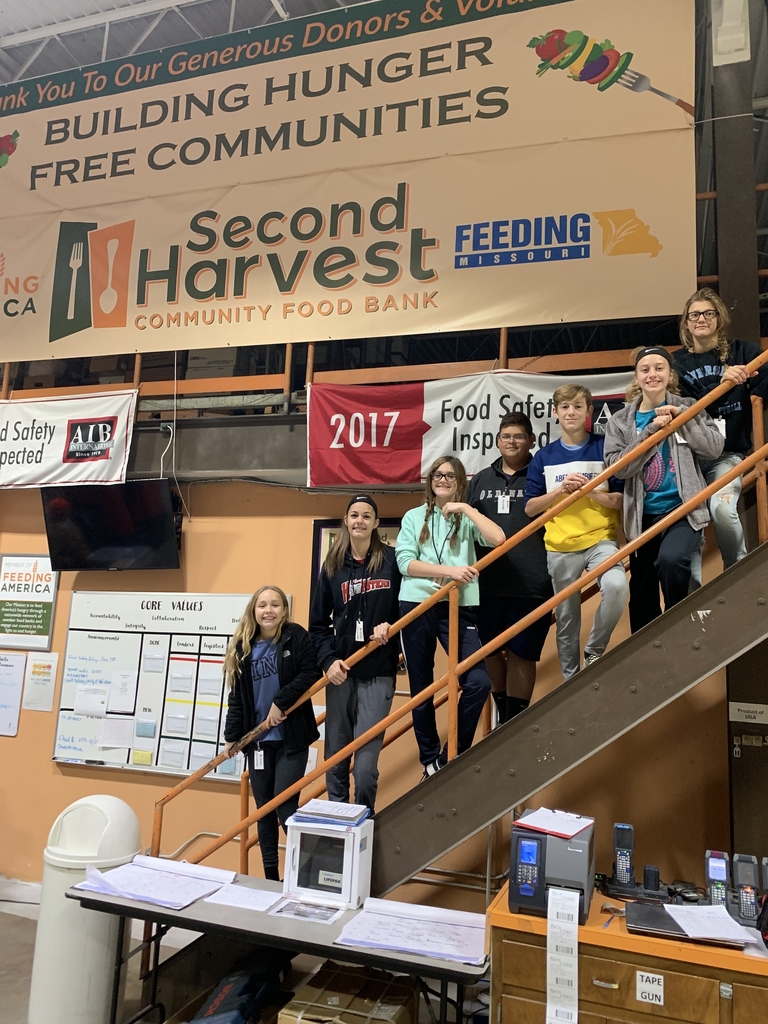 Primary students and staff kick off Red Ribbon Week: Be a"smartie" and say NO to bullying!


November Lunch Menus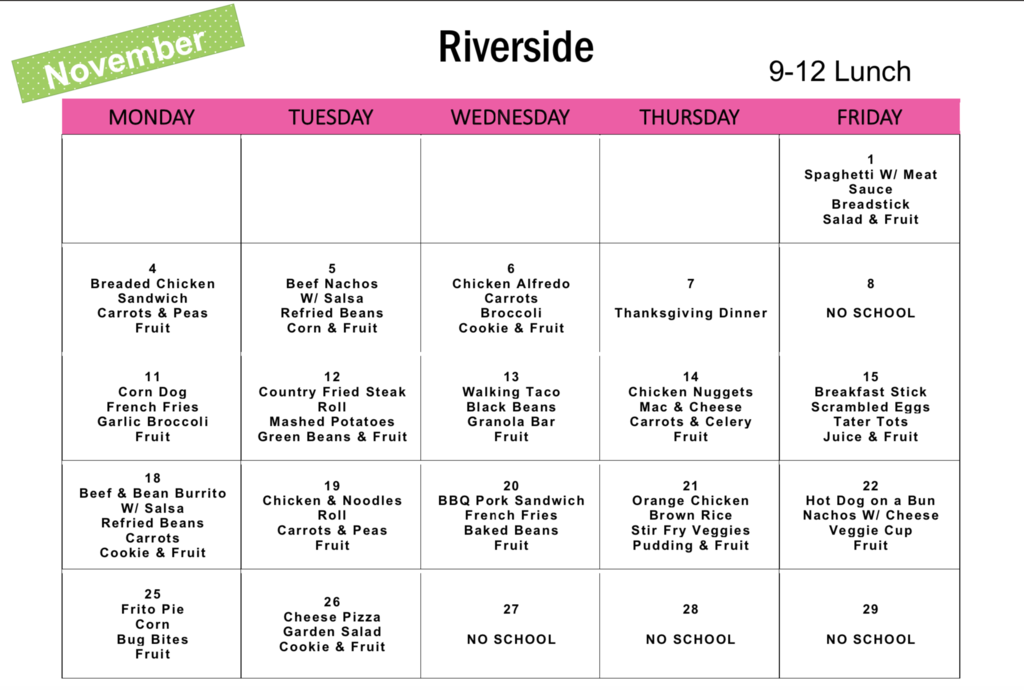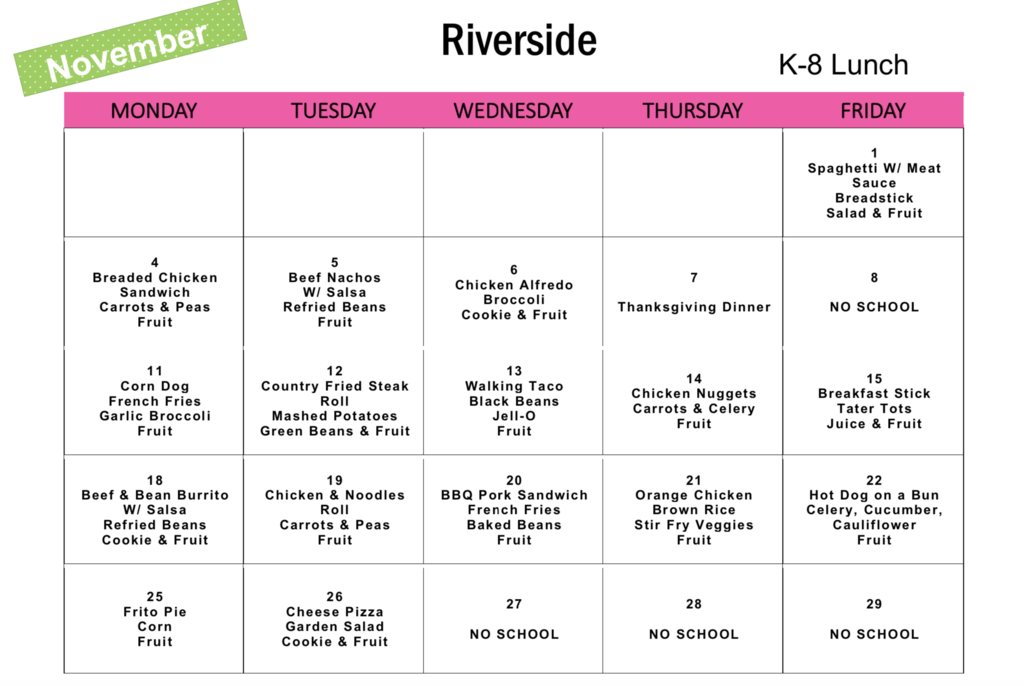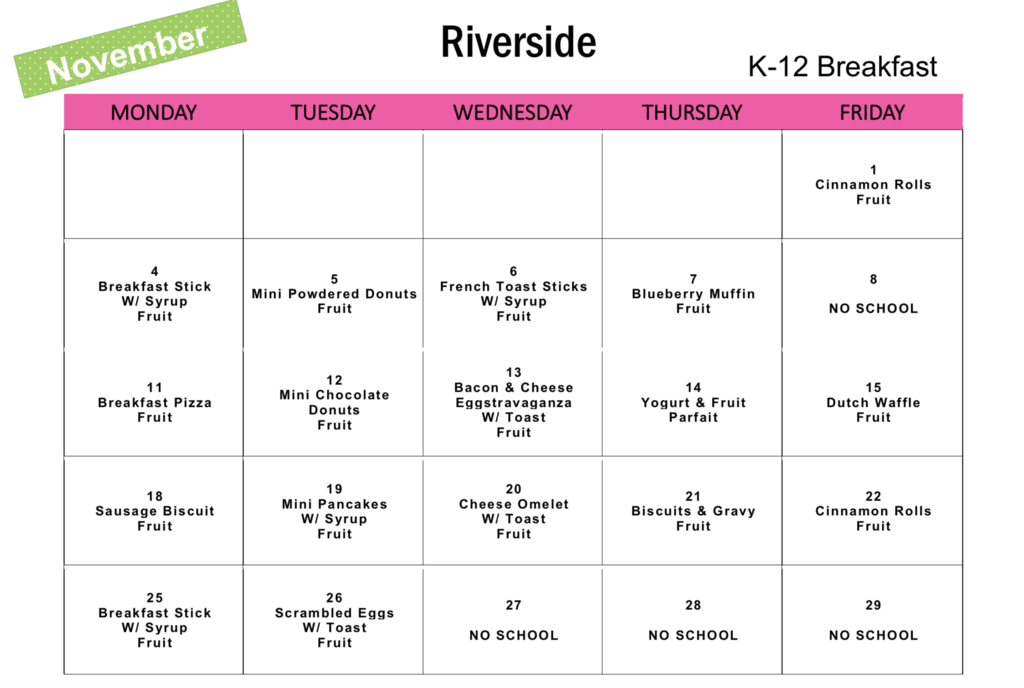 Riverside Cross Country runners Laci Orcutt and Hayden Daugherty competed in the Big 7 League Cross Country Championships on Thursday at the Hiawatha Country Club. Although a bit windy, it was a beautiful day to run against some good competition. Laci's race was first and it was her first race back, coming off a patellar tendon injury. She competed very well until about 2 miles into the race and was unable to finish when her knee flared up again. It was a pretty difficult thing for her and myself as a coach, to have her work as hard as she does and love the sport as much as she does, just to have this injury happen and then recur. Our male athlete, Hayden Daugherty, then competed in the combined jv/varsity race, placing in the top 30 varsity runners and 4th as a jv entry, earning himself a medal and running a new personal best. His time of 20:06 was a 2 minute improvement over our last race on this course back in September and almost a 45 second improvement overall this year. With 2 races left, he's doing very well this season and we hope to close things out well at Jackson Heights (Tuesday) and Alma on Saturday. Image: Hayden leads a pack of runners close to the 2 mile mark of his race.