This is some more fan information about attending the State games.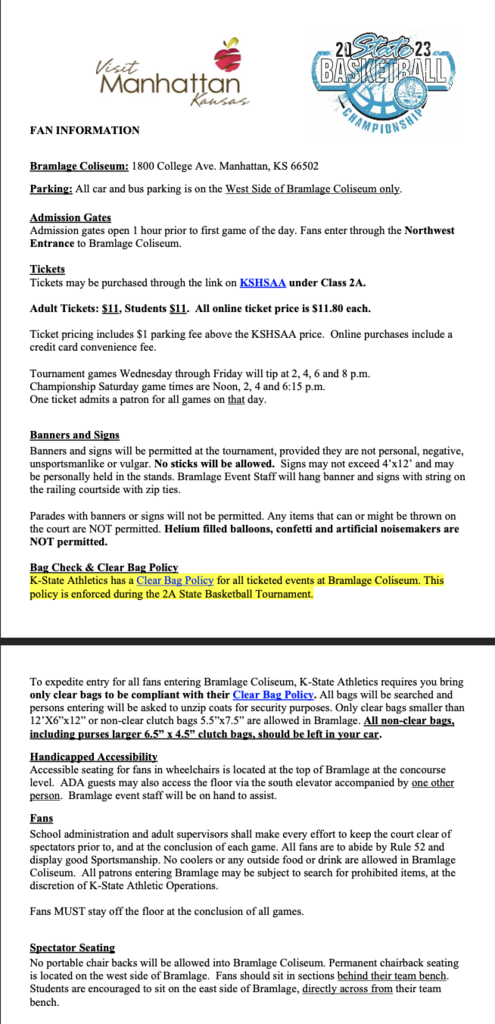 Attention Cyclone Fans!!

INTERMEDIATE/MIDDLE SCHOOL DAILY ANNOUNCEMENTS Monday, March 6, 2023 - Today's LUNCH: Country fried steak, potatoes & gravy, green beans, hot roll, fruit & milk; Tomorrow's LUNCH: BBQ pulled pork on bun, baked beans, sweet potato fries, fruit & milk. Good Morning! The first MS track practice is Monday, March 13 in Elwood. REMINDER - Money for MS Scholar's Bowls Shirts is due this week! Today - MS Scholars Bowl Big 7 Tournament at Sabetha 4:00; Wednesday, 3/8 – Stuco Meeting during 1st lunch; Friday, 3/10 - Early Dismissal 12:45 West Campus, 1:00 East Campus; Teacher Work Day; End of 3rd Quarter. Have a great day!

Get your state T-Shirt! Order ASAP!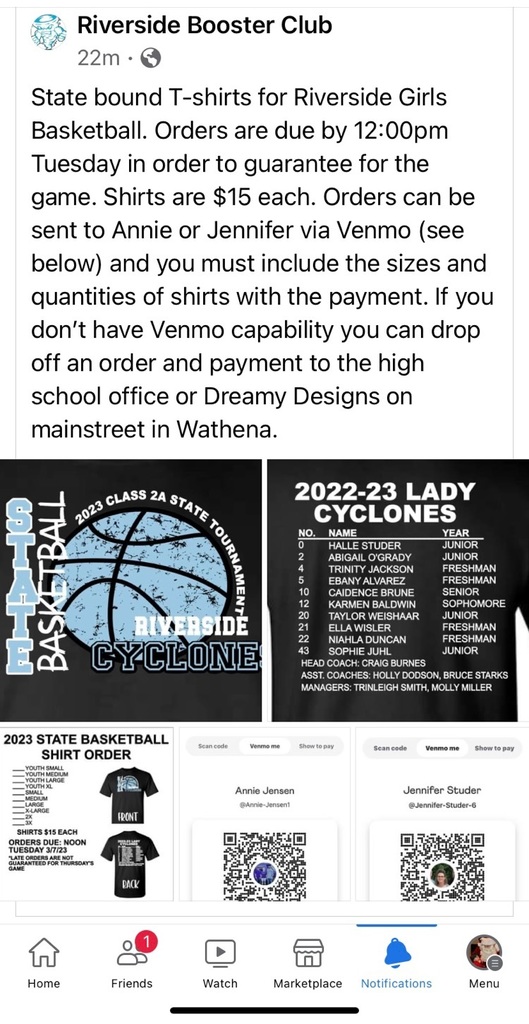 Get your State T Shirt! Order asap!!!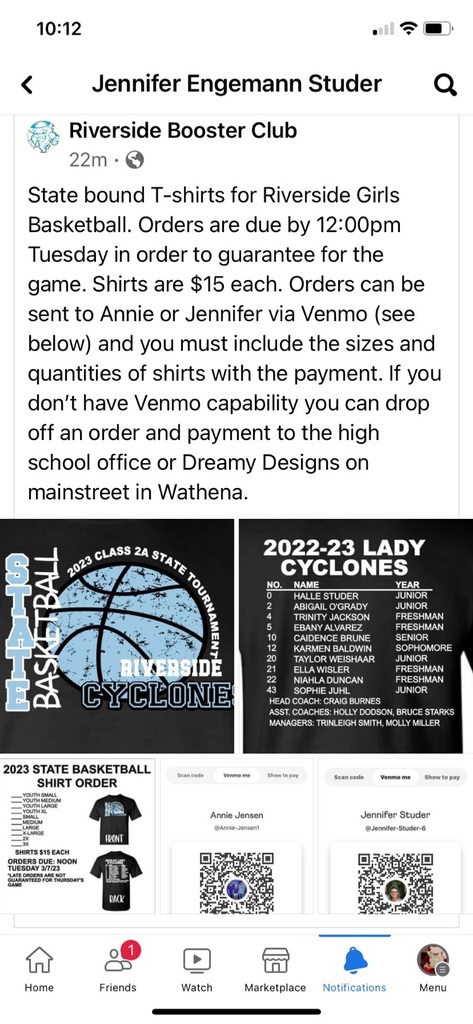 Alright Cyclone nation this week is Cyclone spirit week!! Support your Lady Cyclones and dress up this week! LETS GO CYCLONES!!🖤🌪️💙 #history🖤🌪️💙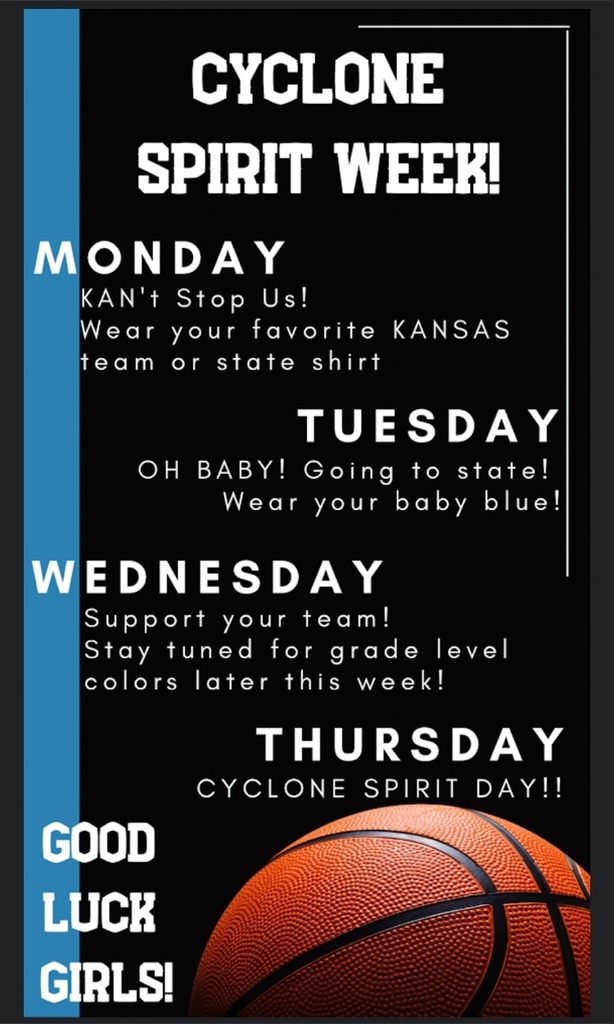 We will post Riverside's game time as soon as the bracket is posted by KSHSAA.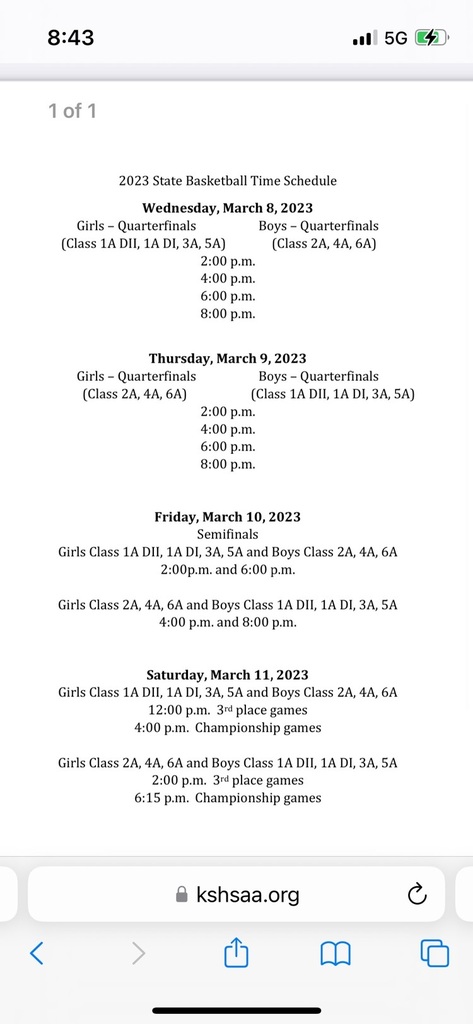 Among the celebrations after the big win was a 1,000 point banner presented to Taylor Weishaar. Congratulations Taylor!!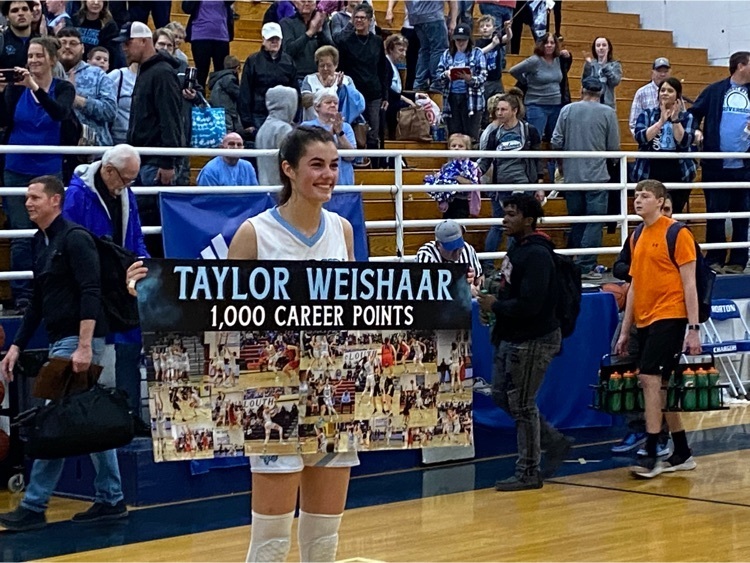 Cyclones state bound! 55-42 win over Jackson Heights! Congratulations!!!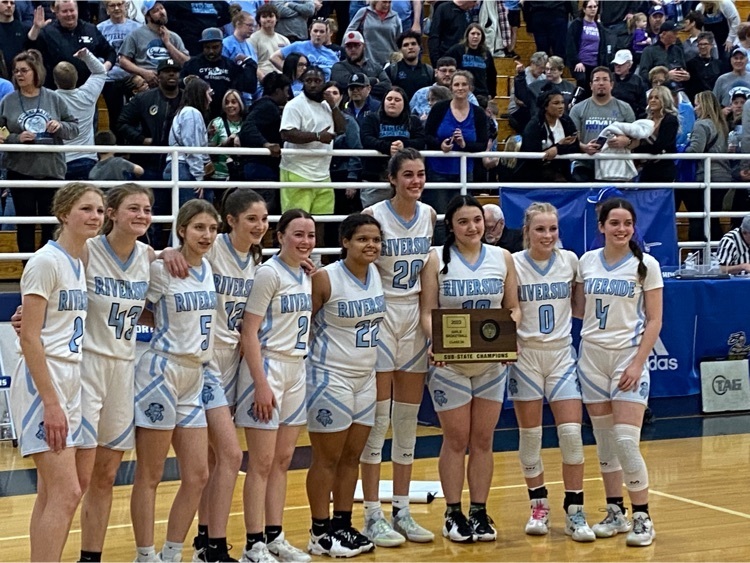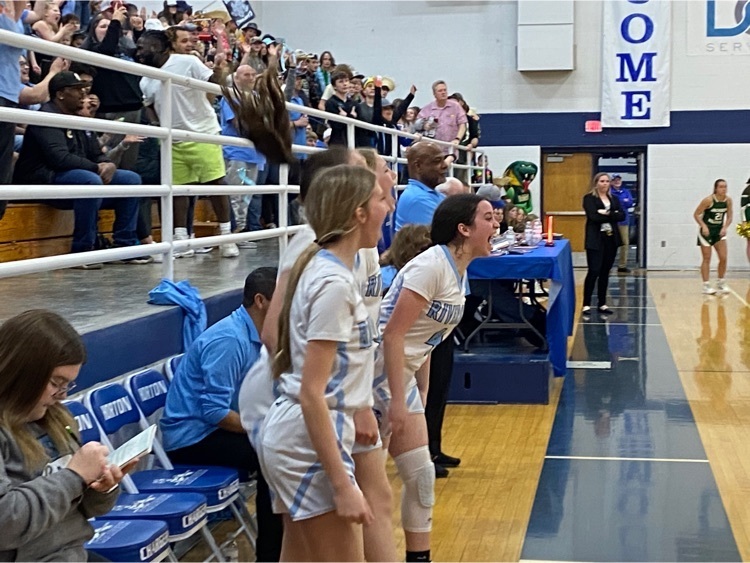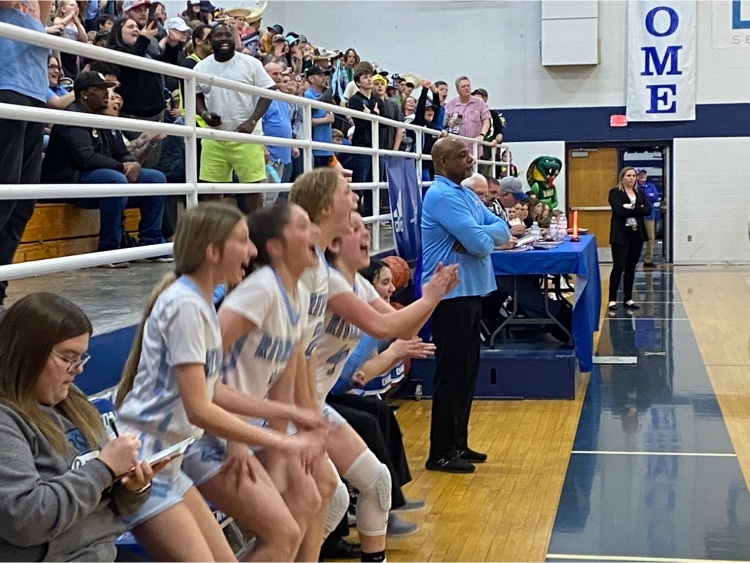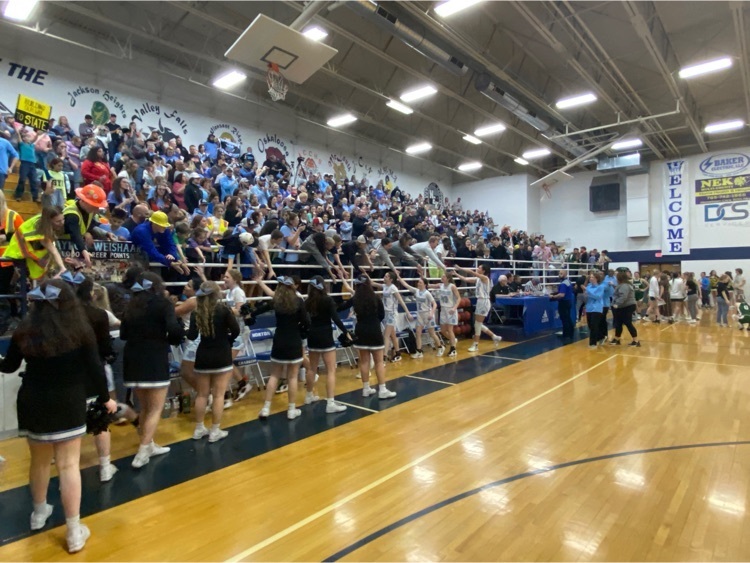 Girls up 44-42 with 1:12 left

Cyclones hanging on. Up 32-30 after 3.

Cyclones up 21-20 at the half.

Cyclones up 15-9 after first quarter.

Cyclone boys finish 2nd in the Sub-State Tournament. Proud of our Cyclones for a super season!

Cyclones down 35-27 heading to 4th quarter.

Cyclones down 23-18 at half. Great crowd looking for a big 2nd half from Cyclones!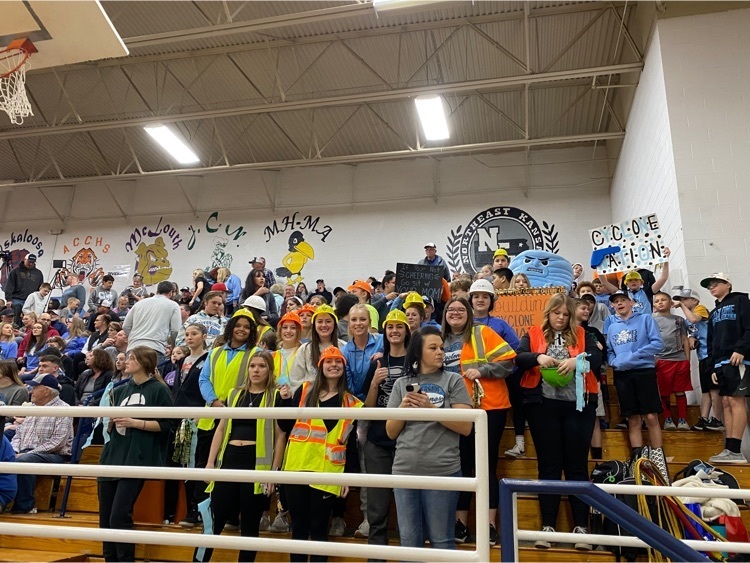 Cyclone boys down 15-8 after first quarter.

🌪 CYCLONE NATION🌪 We are going to need YOU to get rowdy today! There will be a pep rally at 3:20 in front of RHS to send the boys and girls off to finals for substate! Come show our Cyclones and Lady Cyclones some love as they continue to fight on in this next round! Please share this to spread the word!
CYCLONE NATION!!!! Today is THE day. It's the championship games for the Cyclones tonight! Games are at Horton. If you aren't doing anything come out and watch your Cyclones if you can't make it listen to it on the radio tonight! kAIR 93.7 1120 1st Ave E, Horton, KS 66439 LETS GO CYCLONES!!🖤🌪️💙 #history🖤🌪️💙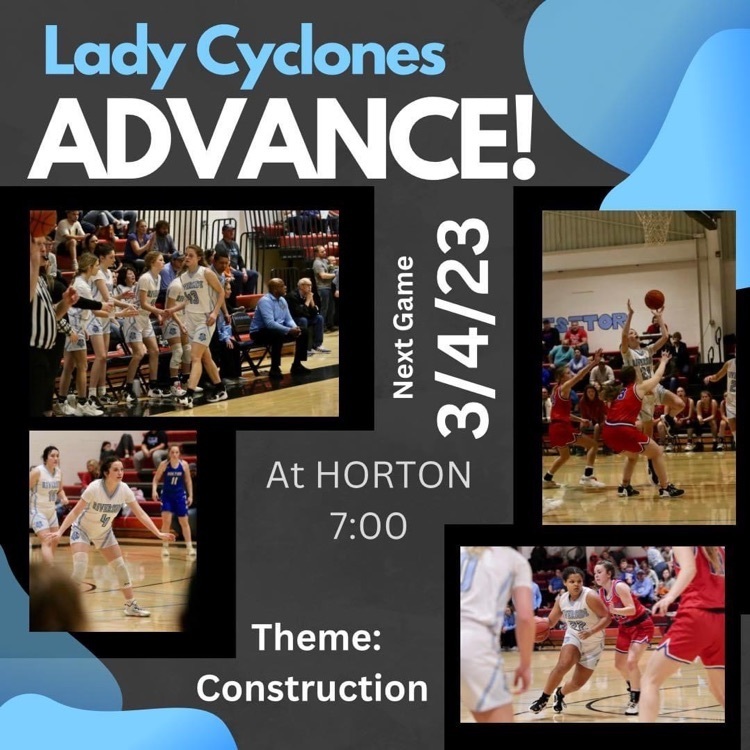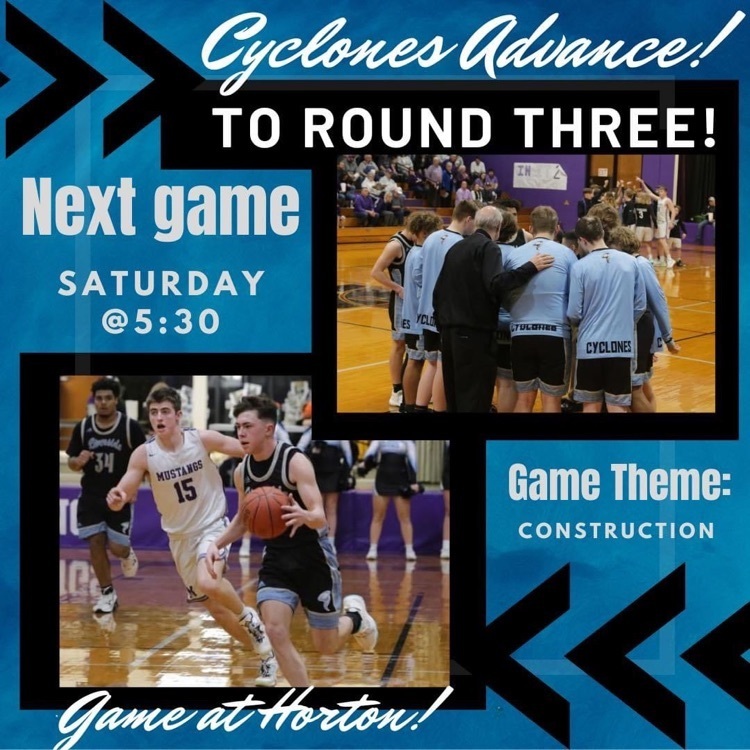 Cyclones win 43-34 setting up a Cyclone Doubleheader in Horton tomorrow night! Boys at 5:30, girls at 7. Great day for a road trip!!