Congratulations to the Wrestlers for placing in the Big 7 League Tournament. Luke Horn (1st), Austin Geeting, Beau Horn, Kaedin Juhl, and Ben Trueblood (2nd), and Quenton Barron (3rd). Regionals next week!

The Riverside Middle School basketball game scheduled for today (Thursday, February 13th) is postponed.

The Middle School boys basketball game vs. Sabetha that was scheduled for this evening has been postponed.

This is Bob Blair, Riverside Superintendent of Schools. Due to inclement weather and poor road conditions, there will be no school tomorrow (Thursday, February 13th) for all Riverside USD 114 schools. Again, there will be no school tomorrow. Thanks. Thank you.

The Middle School boys basketball game that was postponed for this evening has been rescheduled for Tuesday, February 18 at Holton starting at 4:30. Only 8A and 7A will be playing. Order of games will be 8A followed by 7A.

The Middle School boys basketball game for tonight against Holton has been postponed. Make up date TBD. There will be no practice tonight.

Cyclones win 50-40 over Nemaha Central. Congratulations men!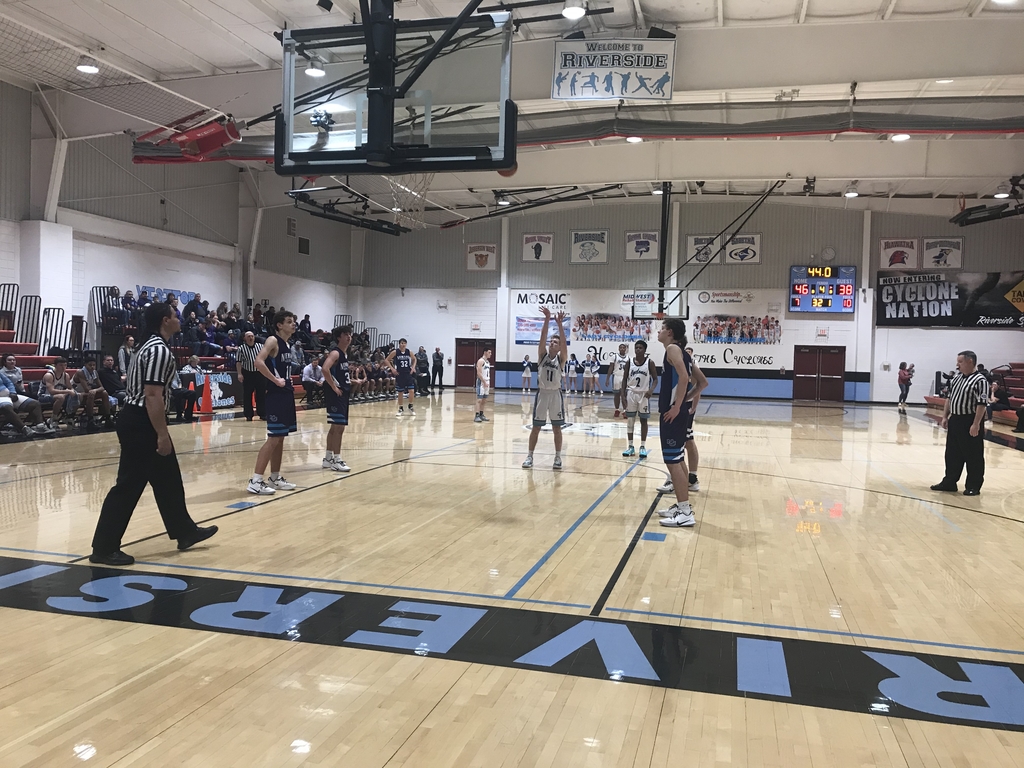 Riverside HS hosted the annual RHS Forensics Tournament yesterday. It takes many people to make a tournament run well. Special thanks to Shawna Gilbert and her husband, many of her current students, several RHS alumni, and several staff members for making it a great day!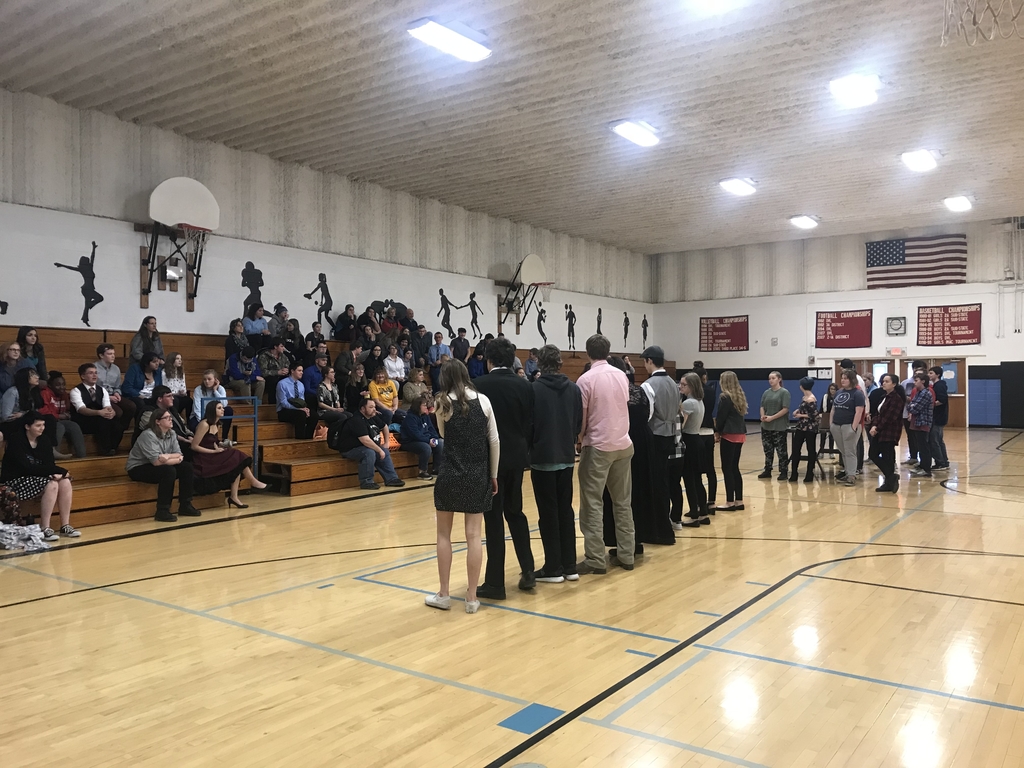 Riverside Wrestlers finished 2nd at the Albany Invitational. Placers included Beau Horn (first) Conner Hayes, Luke Horn, Quenton Barron, and Ben Trueblood (second), Austin Geeting (third), and Kaeden Juhl (fourth). Congratulations!!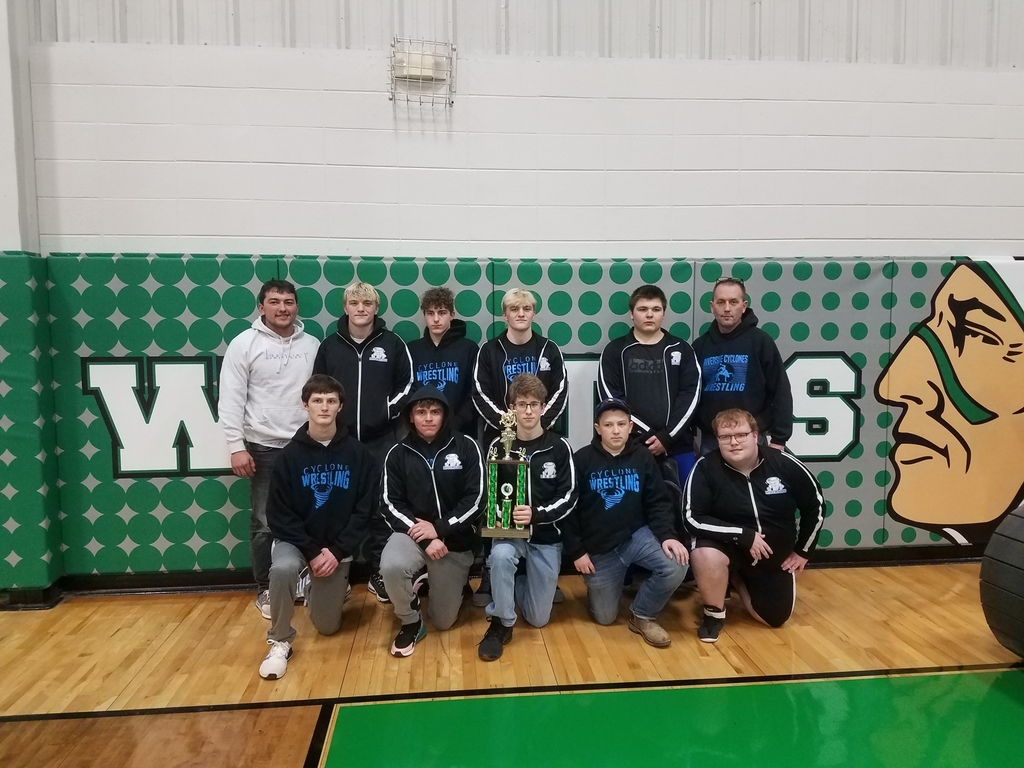 Albany TV on Facebook is currently covering the Wrestling Tournament Riverside is attending.

Last night, Beau Horn and Luke Horn signed with Benedictine to wrestle. Congratulations!!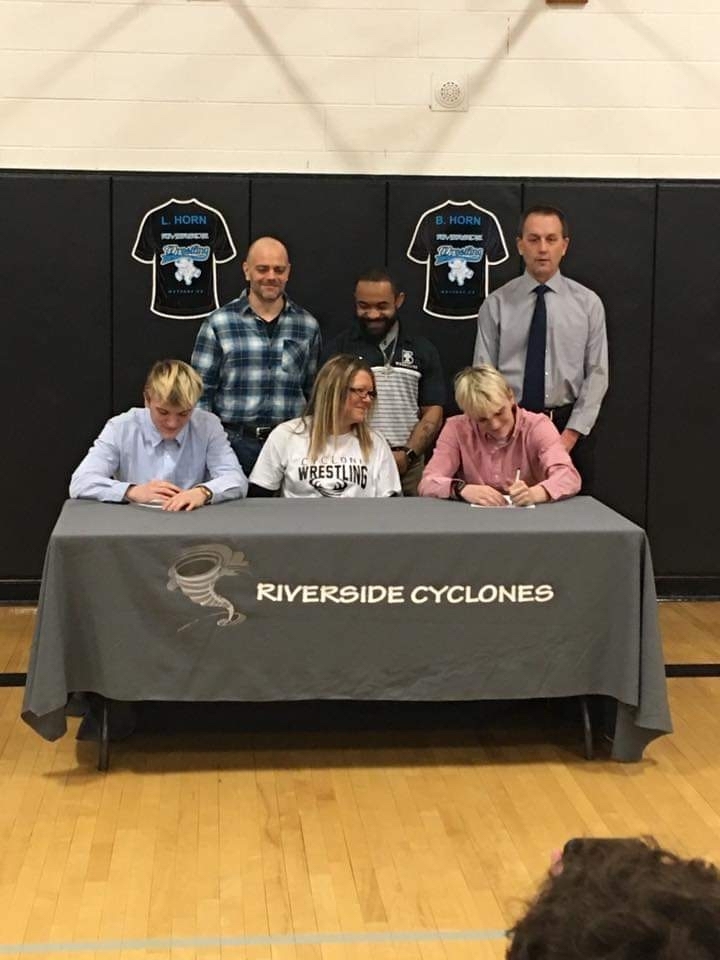 Scholars Bowl did not advance past Regionals, but they still had a good time on their trip to Waubonsee! Thanks for your participation Scholars Bowl Team!!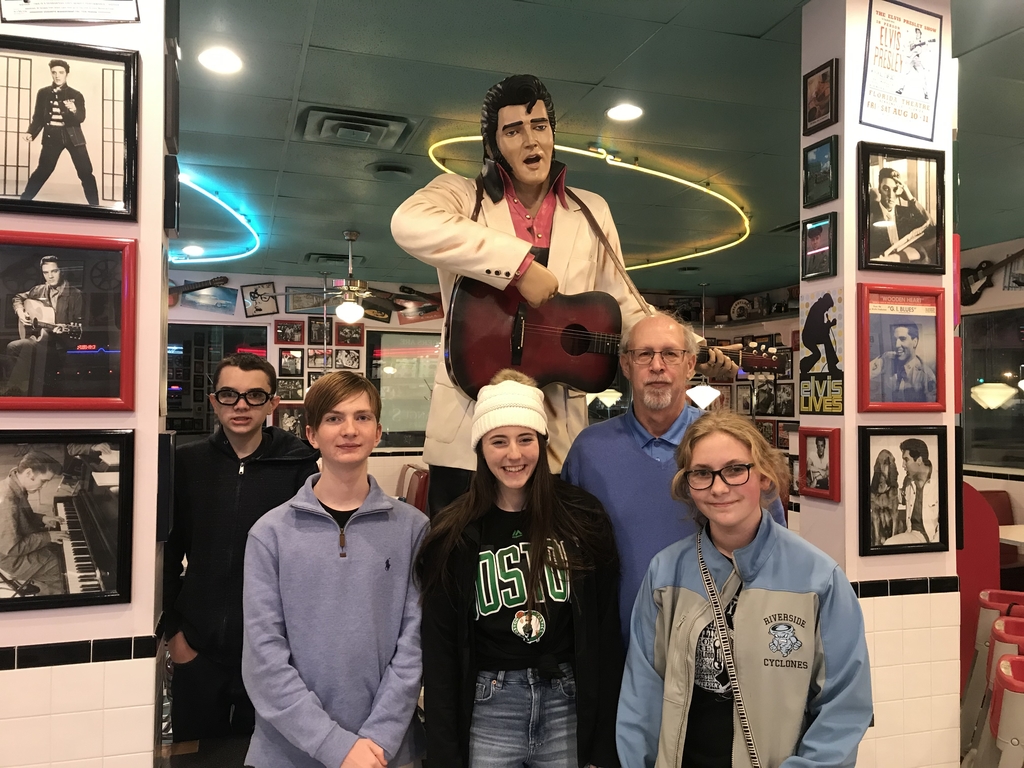 Make-up dates for Middle School Boys Basketball: Feb. 12th @ Holton start time 4:30 p.m. Feb. 25th vs. Perry at home. Start time 4:30 p.m. 8A and 7A in new gym. No B games

Riverside Intermediate enjoying the Chiefs parade!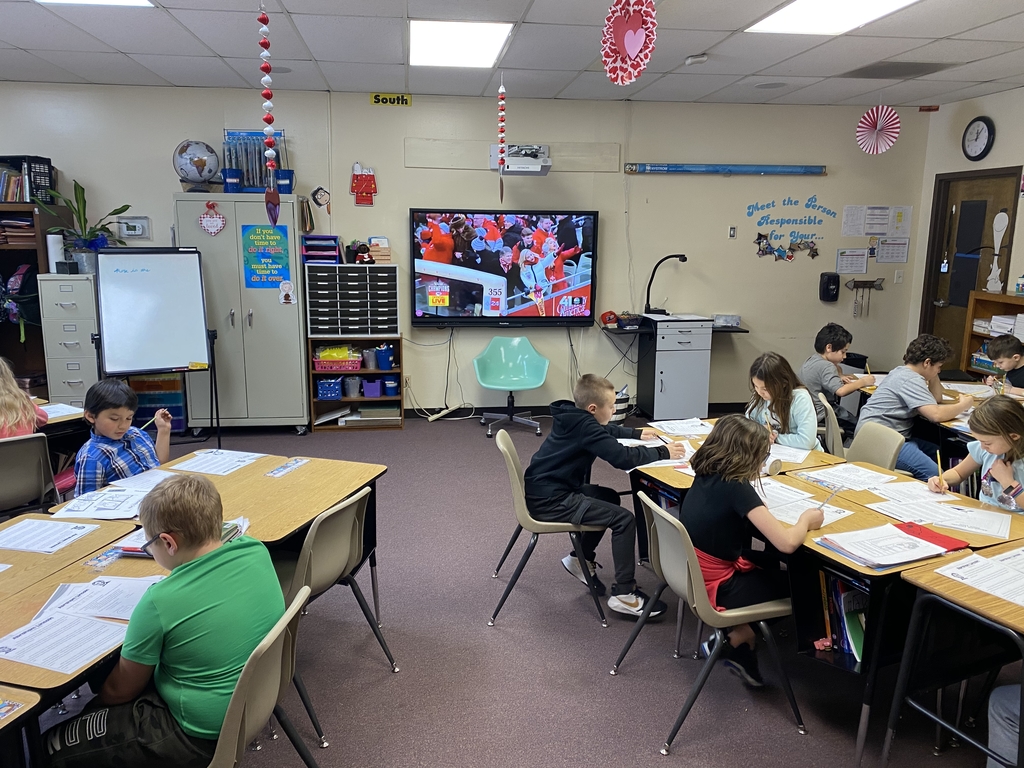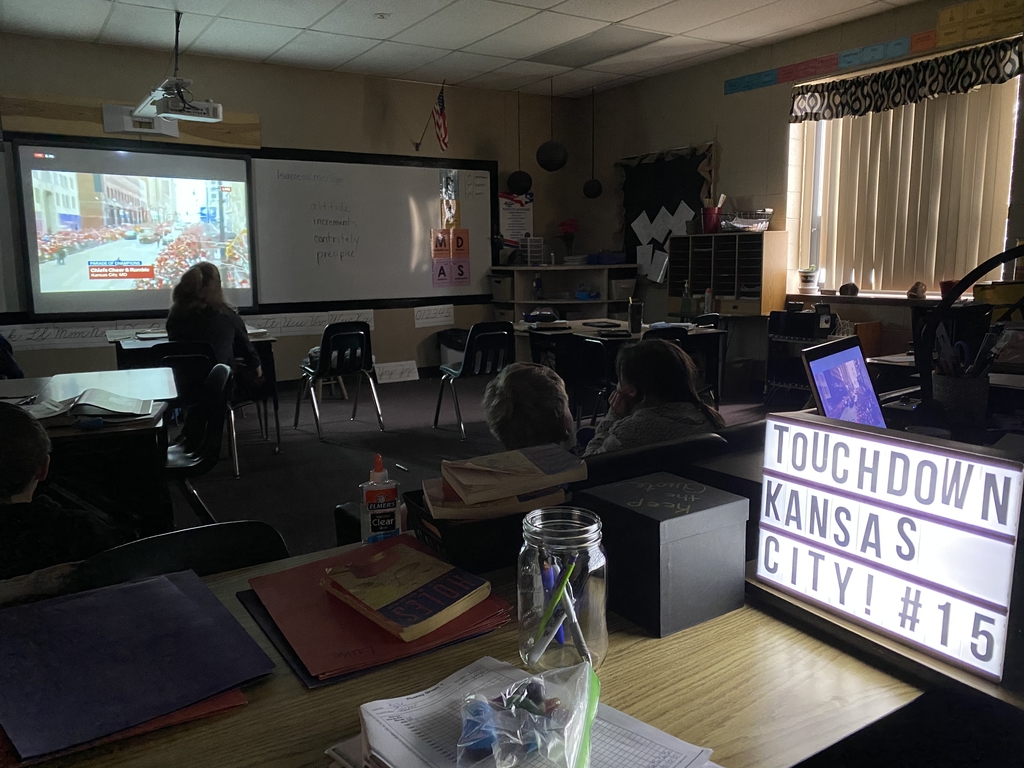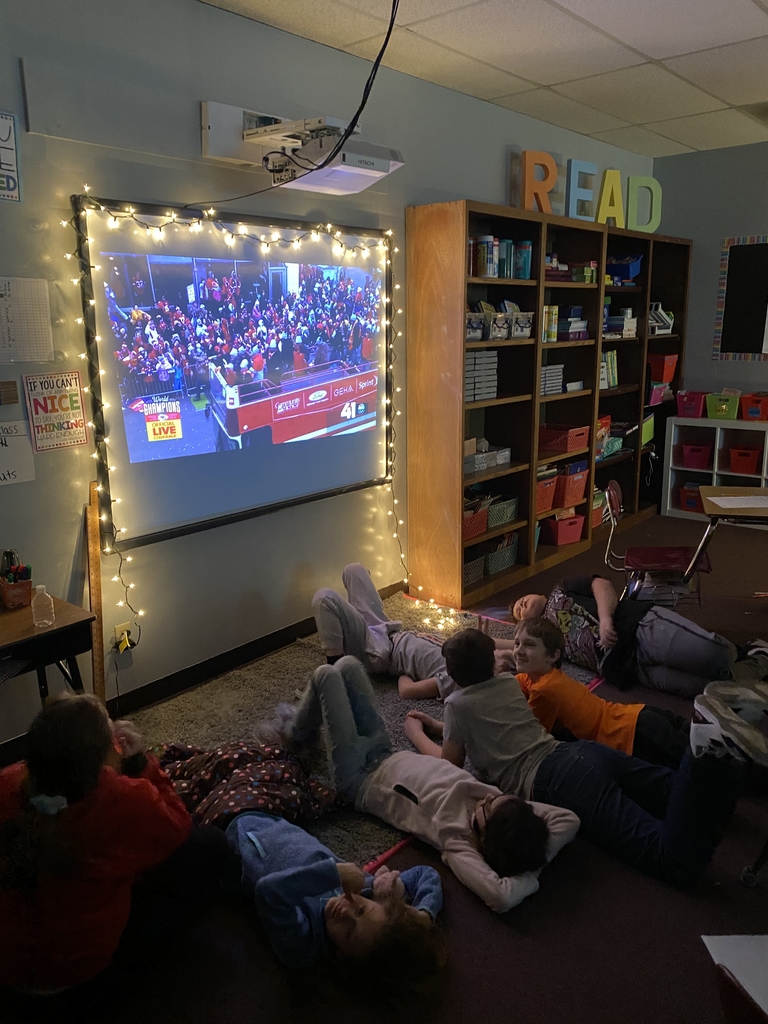 What an AWESOME SOUPer Bowl service project! Riverside Primary brought in a total of 242 items for a winning score for the Kansas City Chiefs 230 to 12. We are SUPER proud of our Cyclone students and their willingness to give back to our communities. These items will be donated to Eleanor's Food Pantry and Meers' Community Cupboard which serve the Elwood and Wathena communities. Thank you to our families and friends for supporting this service project and encouraging us to be caring, contributing members of our community. Pictured from left: Andy Benitz, Brayton Wilson, Brooks Griffin, Gunston Mullins, Boston Wilson, Bryston Cross, Kaeven Harrington, Parkyr Meers, Violet Evans, Lance Blake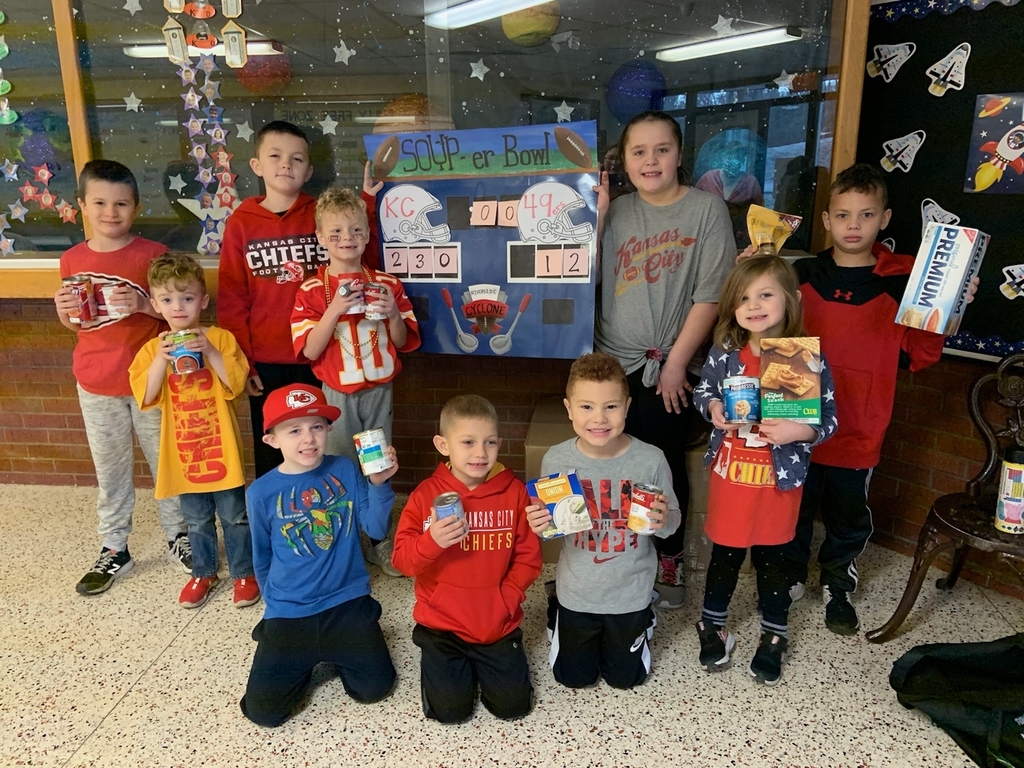 February Menus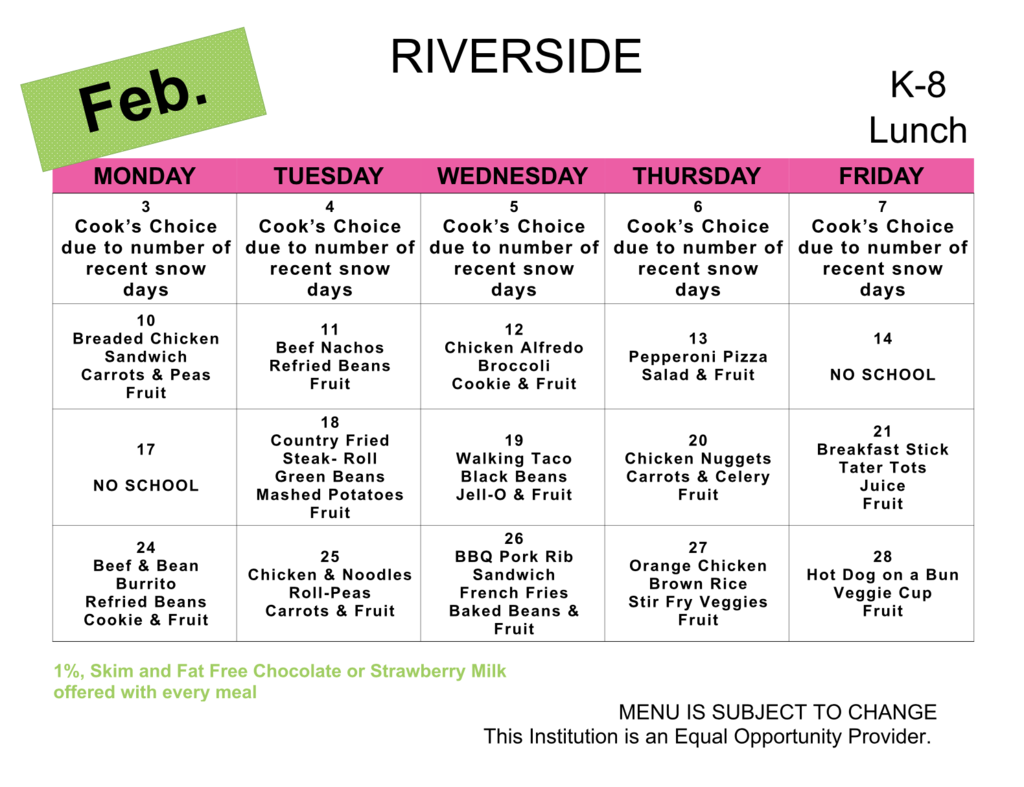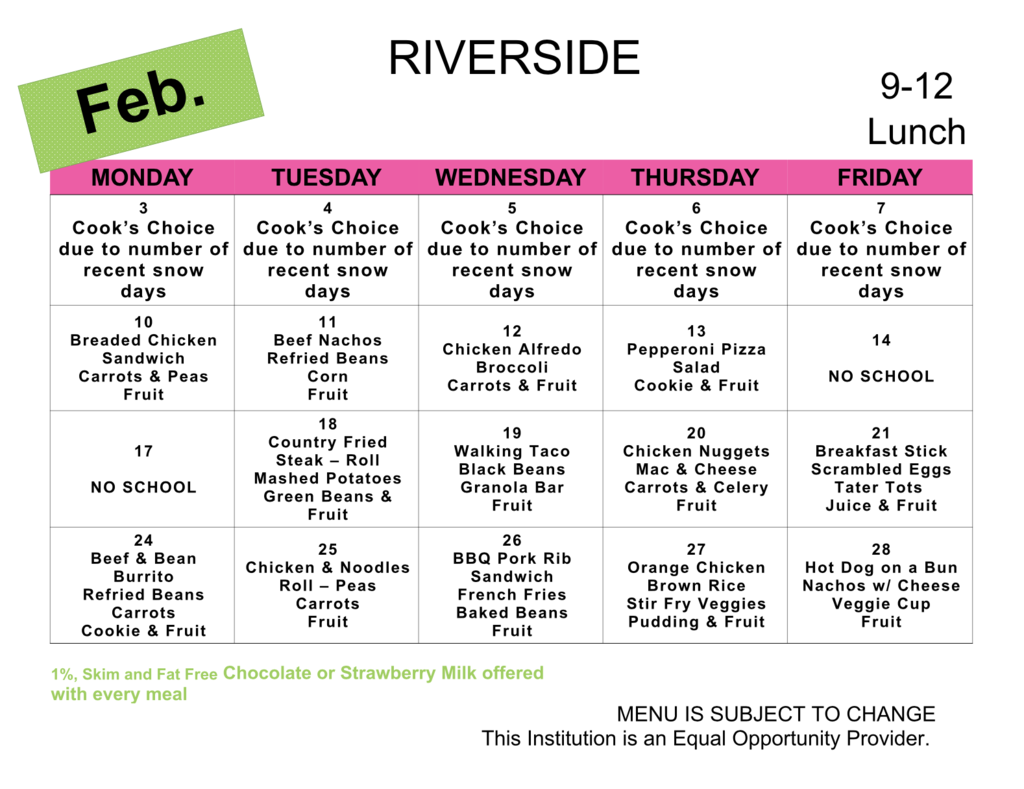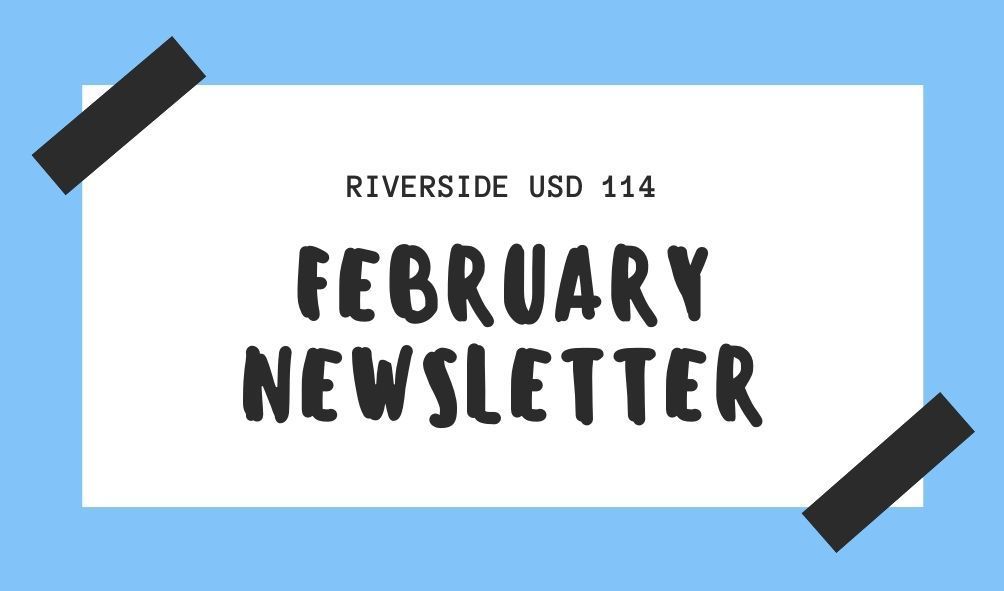 The Riverside Dance team will be hosting a Rock'n Riverside Dance Clinic for students in Pre-K through 8th grade! See form for more information. If your student does not bring home a form and you cannot print the form from Facebook, provide the information from the Facebook form on a piece of paper and return that.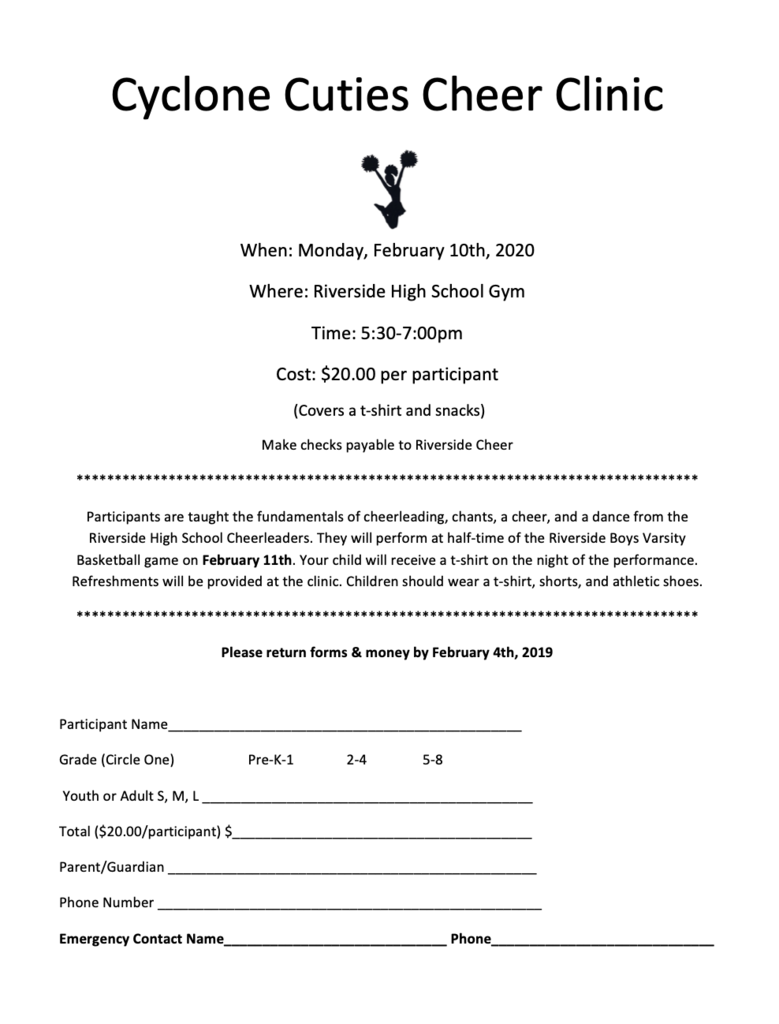 The Middle School boys basketball game originally scheduled on Thursday, January 30th has been moved to Tuesday, February 4th at 4:30 pm in Hiawatha.

Due to Nemaha Central rescheduling high school games, Riverside Middle school will only be playing the 8th grade A basketball game at 4:30 pm followed by the 7th grade A game at the Nemaha Central Middle School tomorrow, Monday, January 27th. All B team players will have practice tomorrow after school until 5:30 pm. Please contact Coach Aubrey at 816 262 0561 for questions