October Menus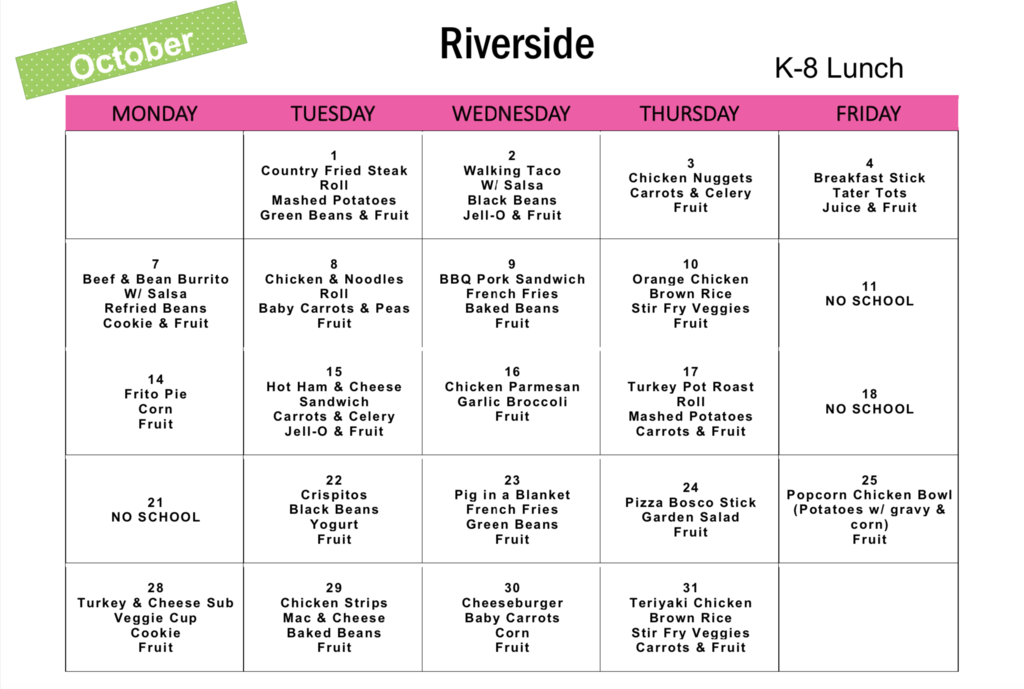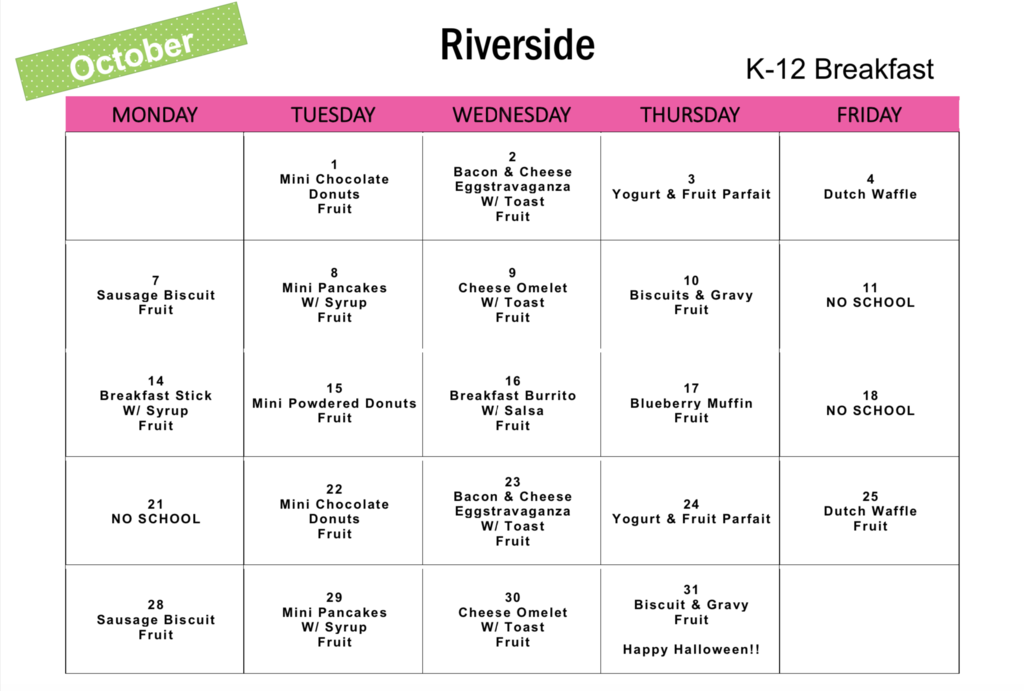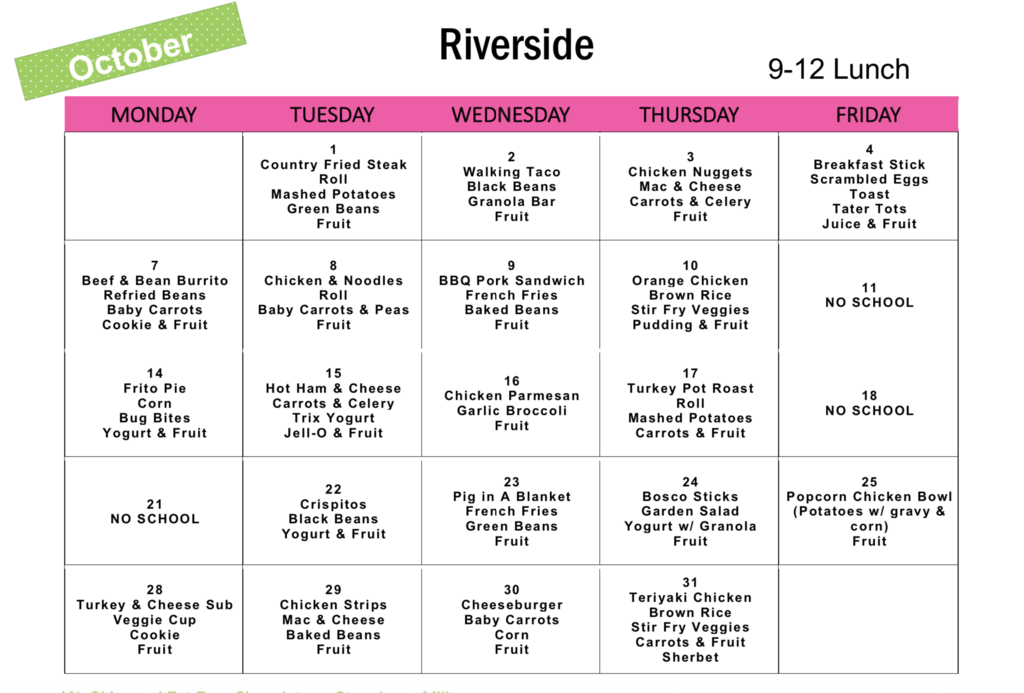 Middle school football win 24-14 over Royal Valley

Due to forecast of thunderstorms tomorrow, Friday September 27th, the varsity football game at Maur Hill in Atchison has been moved up to 5:30 pm. The team bus will leave at 3:00. Pep bus will leave at 4:15.

This is a reminder that the Riverside Middle School football game is being played at Highland Community College this evening. The game against Royal Valley will begin at 6:00 pm. (Thursday, September 26th)

Cyclone Volleyball finishes the night with a convincing 25-22, 25-11 victory over Jefferson West. Great job ladies!!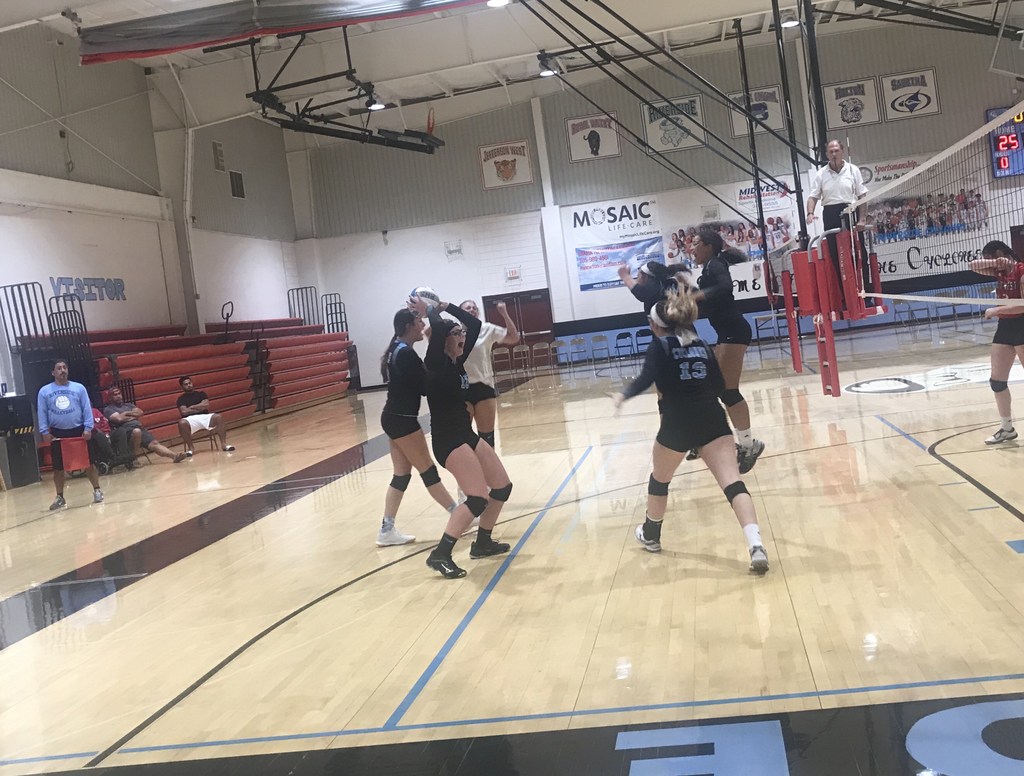 The Doniphan County Health Department will be giving flu shots at the Riverside West Campus in Wathena on October 2nd, from 12:30 – 1:30 pm. Shots will also be available at the East Campus on October 7th, from 1:00 – 2:00 pm. If you, or anyone in your household is interested, you can pick up a consent form and information sheet at either school. The forms are also available on the Health Dept. website. If you have any questions, please call the school at 785-989-4425 or the Health Dept. at 785-985-3591. Thank you

Riverside High School and Middle School XC competed in their second meet of the season Thursday on a hot and humid day at Hiawatha Country Club. The times were slower than normal on the hilly golf course because of the weather, but we're still happy overall with the results. Compared to last year we still saw improvements and are looking forward to our next race at Nemaha Valley hopefully having both other runners back. Pictures: Hayden Daugherty works hard up one of the many hills. Carter Hewins passes a group of runners in his 2 mile race.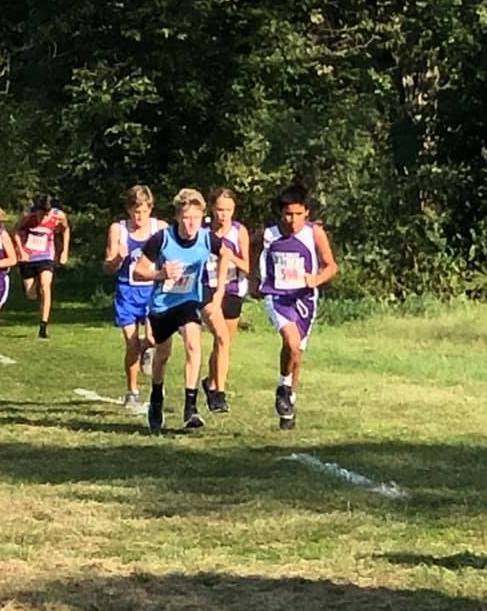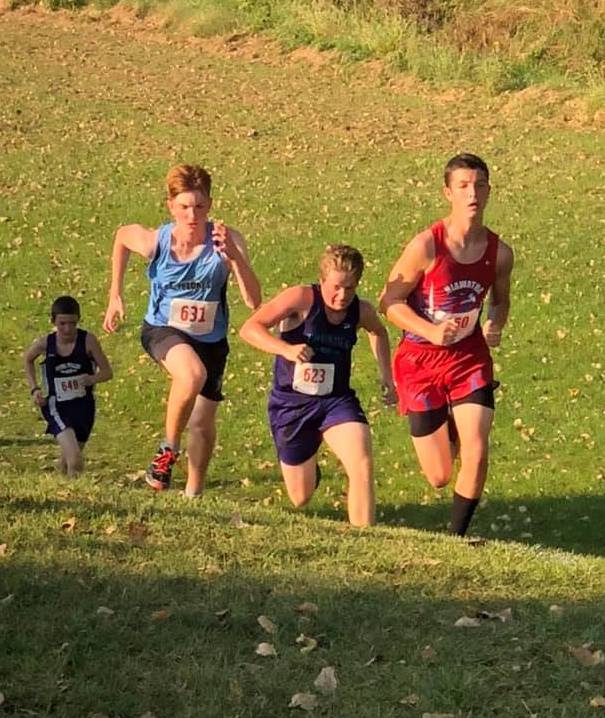 Congratulations to the football team and their coaches for their convincing 42-14 win over Royal Valley last night. Great finish to the homecoming week activities!

Cyclone Volleyball with good come from behind win against Bishop Seabury 2-1.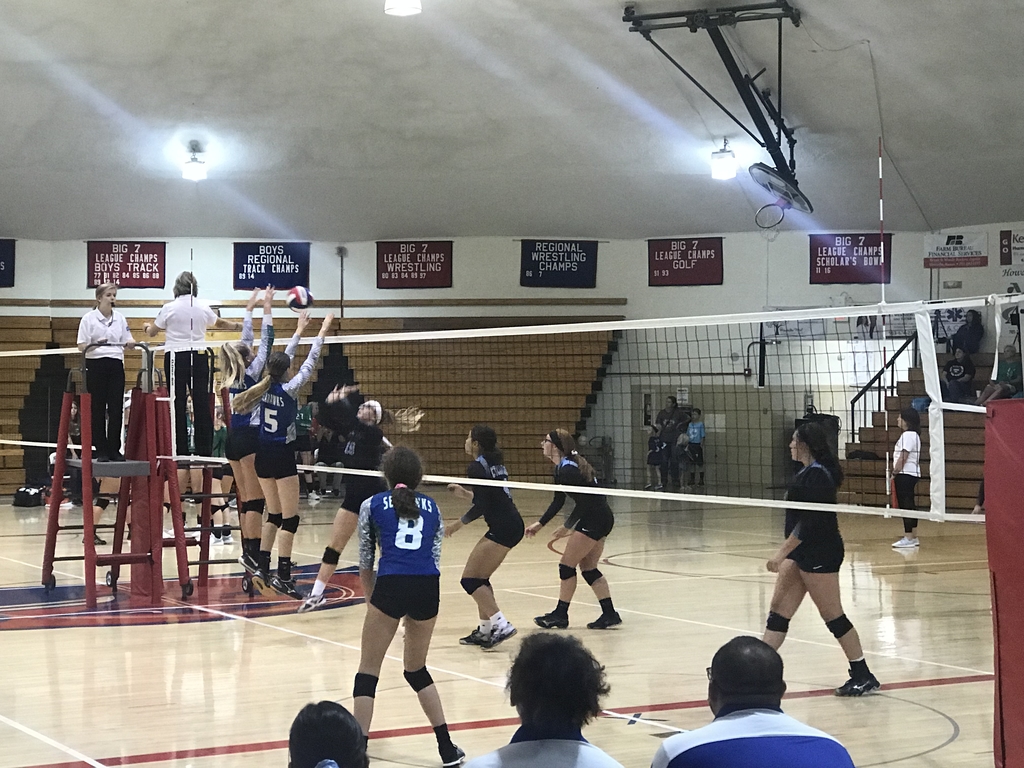 Parents, please do not share photos that are placed by your child's teacher on Class DoJo to social media (Facebook, etc.) if there are students other than your own children in the picture. Class DoJo is a site shared by the teacher with only the class group. Social media shares with the world. Some parents at enrollment chose to opt out of publishing their children's photos on social media sites. Please respect the choice of parents to not have images of their children shared.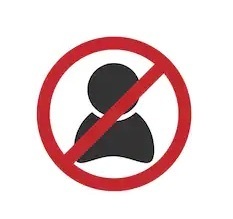 Riverside 21 - 6 over Royal Valley - 3rd quarter

RHS Homecoming is tonight. Coronation starts at 6:30 PM with the game starting at 7:00 PM.

Booster Club is sponsoring a photo opportunity fundraiser tomorrow (Thursday the 19th). Details are in the images attached. Parent/player pictures will be taken at the specified times and places. All parents should wear jeans and a plain white t-shirt. Booster club would like to see all parents and players to participate in this photo opportunity!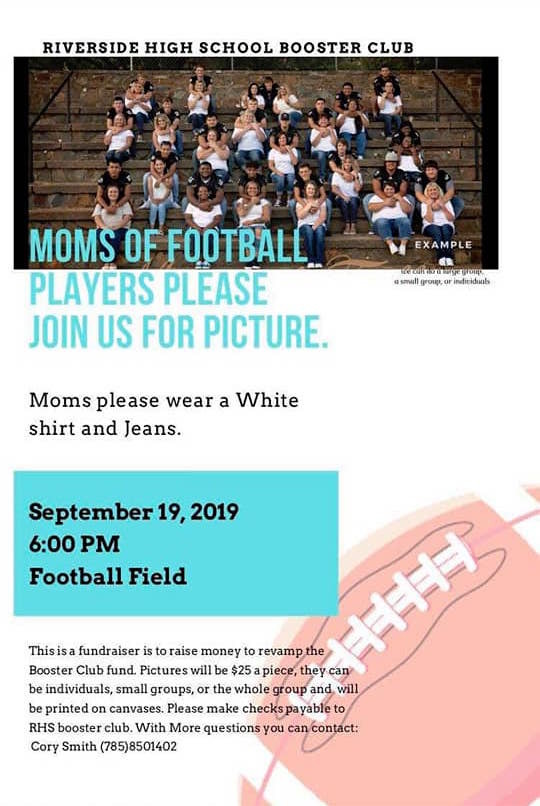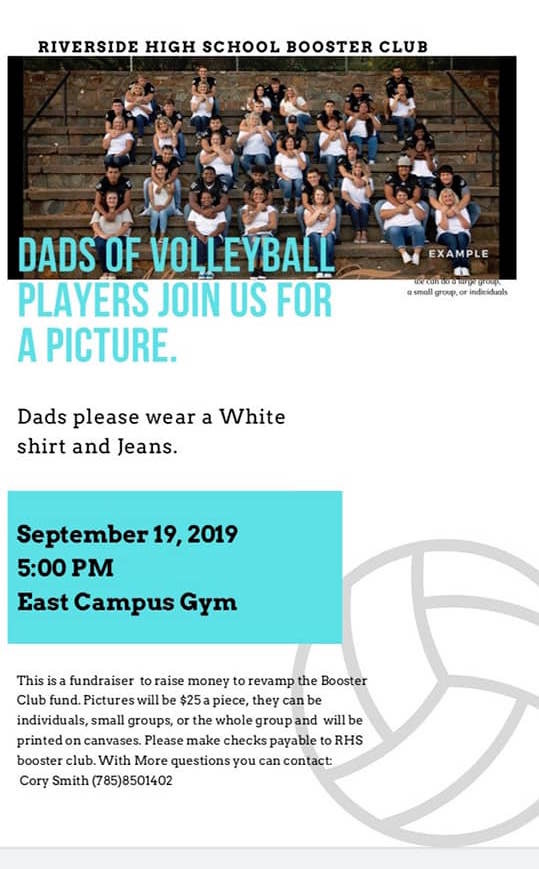 UPCOMING RHS 2019 HOMECOMING EVENTS: Thursday, 9/19 - High school students will compete in Human Foosball at 7 pm on the football field. The bonfire will follow at 8 pm. Booster Club will be serving hotdogs and cookies. Friday, 9/20 - The Homecoming Parade will begin at the high school at approximately 1:15 pm and end downtown with a community pep rally. Homecoming coronation will be that evening at 6:30 pm.

Cyclones fall 50-7 to Sabetha. Many positives to build on from tonight's game. On to homecoming week, with Royal Valley scheduled for next Friday at Riverside.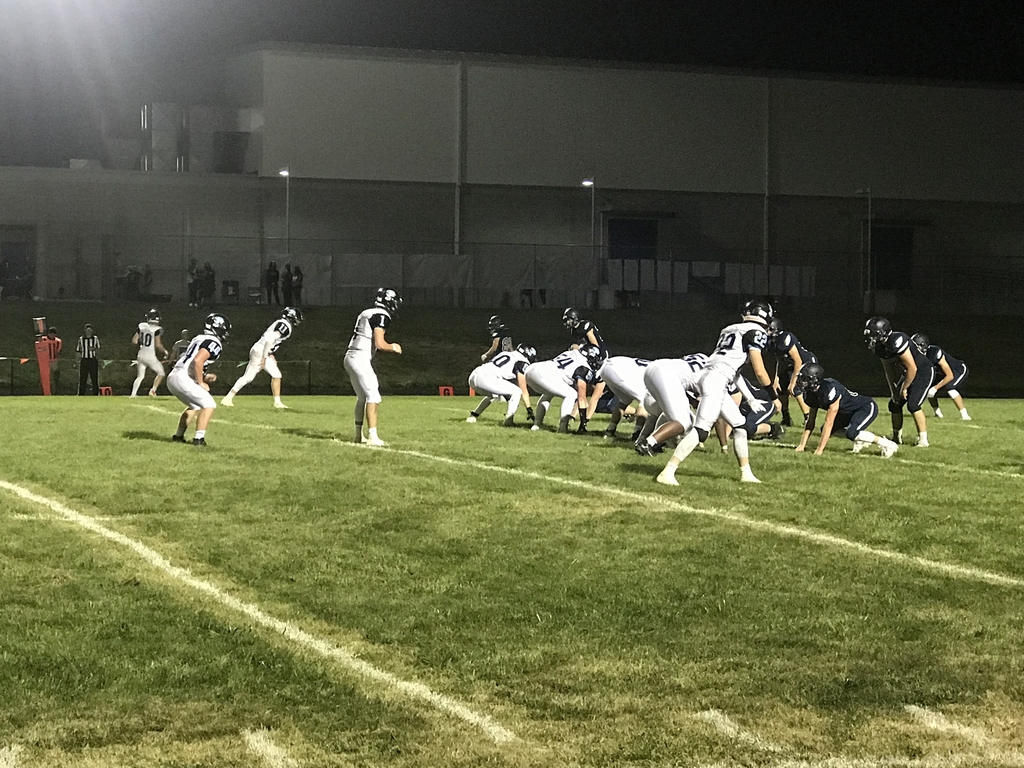 Riverside High School volleyball team played their hearts out at Benton High School Thursday night.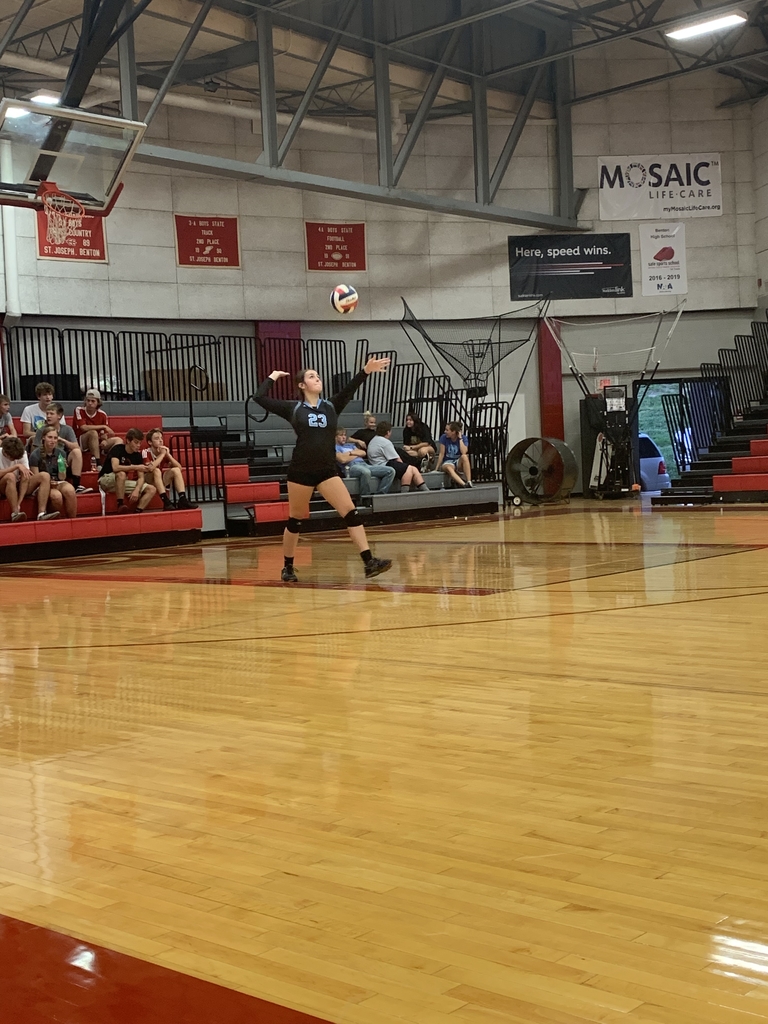 Final Score: Riverside 14 - Hiawatha 13

Cyclones win 14-13 over Hiawatha. Congratulations on the hard fought win!

Riverside 14-7 over Hiawatha after 3rd quarter
Halftime score: Riverside 7 - Hiawatha 0