Today's (3/29) Varsity Softball games vs. Troy have been postponed due to field conditions.

Tuxedo rental information. We already have a volunteer parent who will return all tuxes to Seneca Variety following prom. This deal is available for any Riverside student needing tux rental for Prom including underclassmen that are going as dates with Jr/Srs.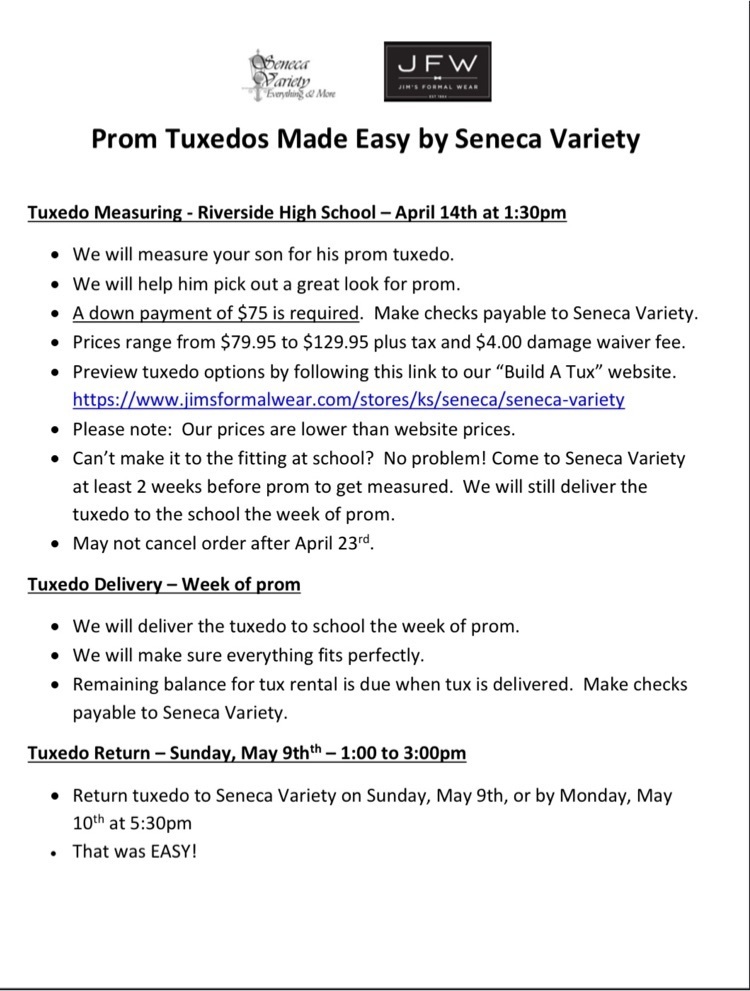 Riverside HS SADD organization was excited to welcome Ms. Kansas, Annika Wooton to our campuses to speak to the K-6 grade students. Ms. Kansas encouraged the students to never give up on their dreams and shared her platform of car safety (always wear your seatbelt correctly) during her 50 minute presentation to the students at both campuses. In addition to her presentation, students were able to ask her questions, take pictures, and watch as she performed her talents of speed painting and singing. We were very happy to have her in our schools and thank the Kansas Traffic Safety Resource Office for sponsoring her visit.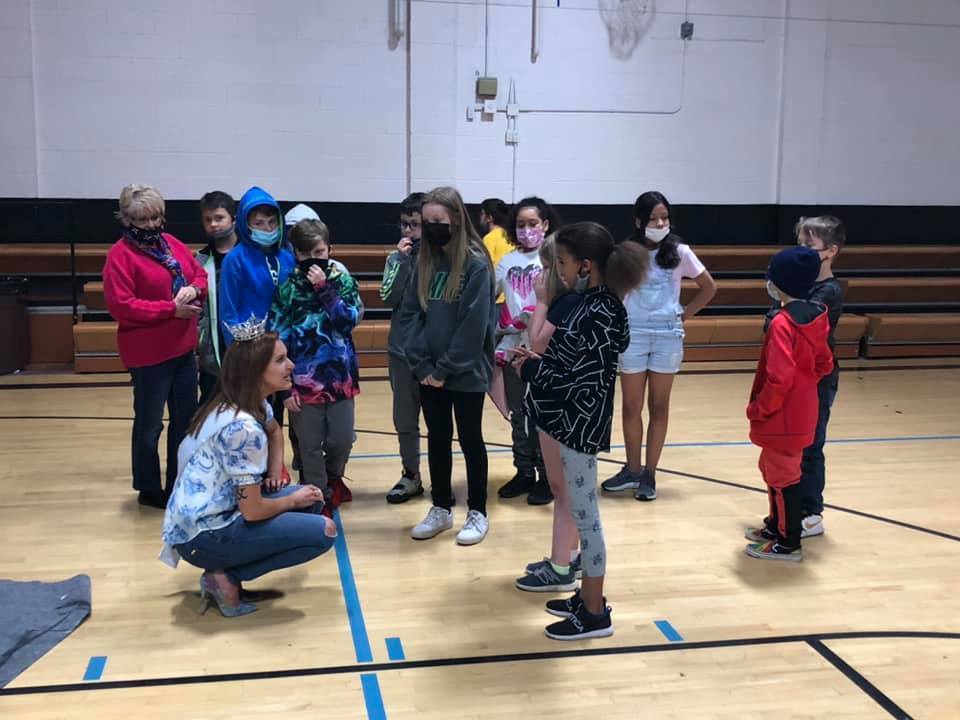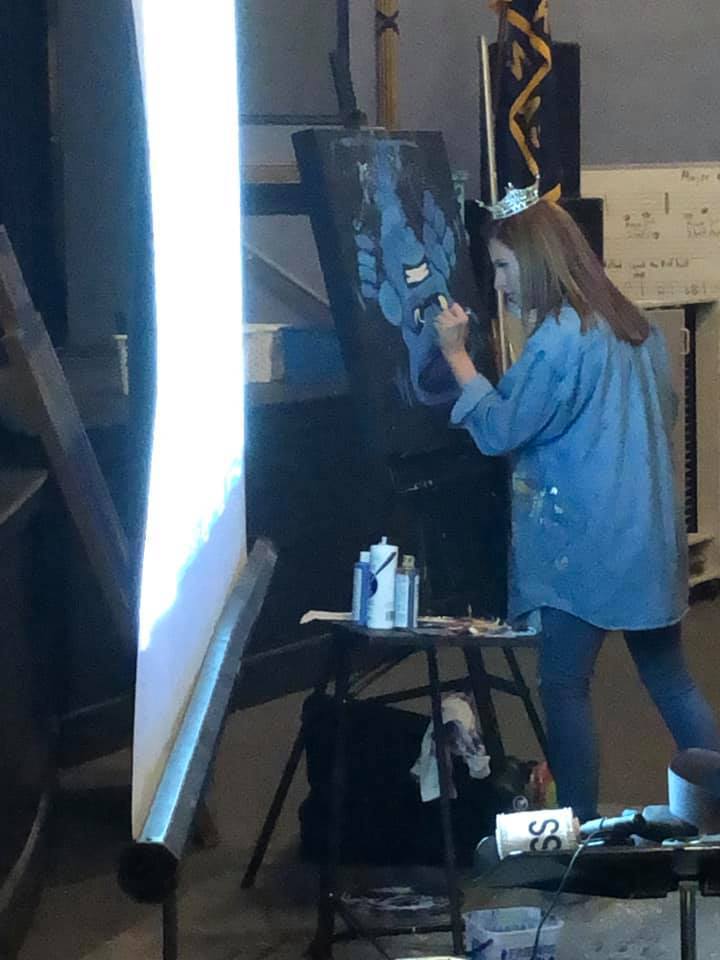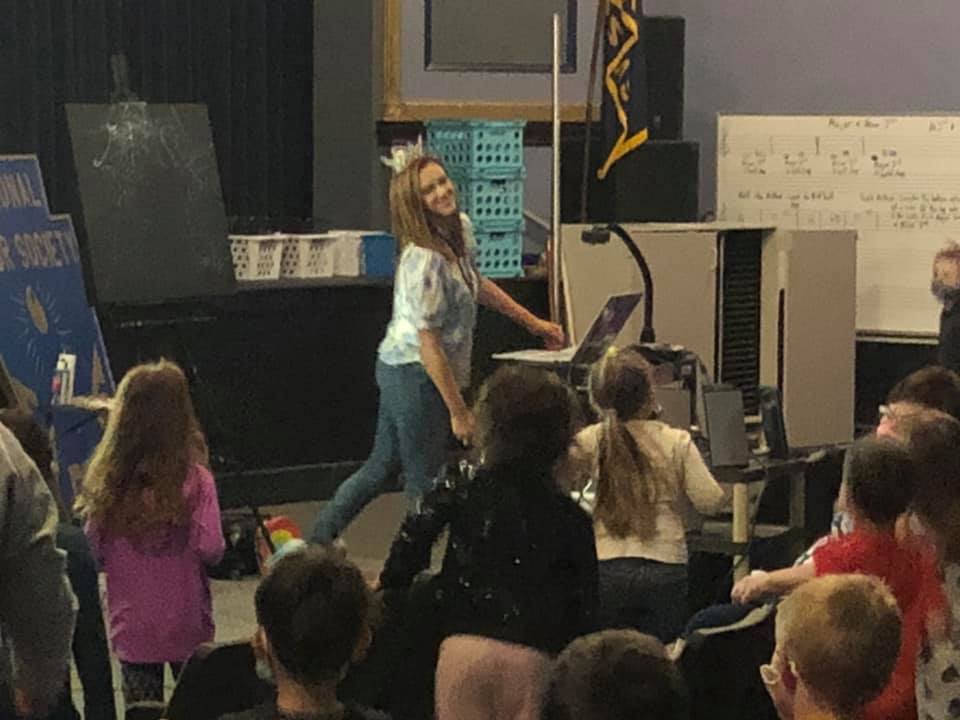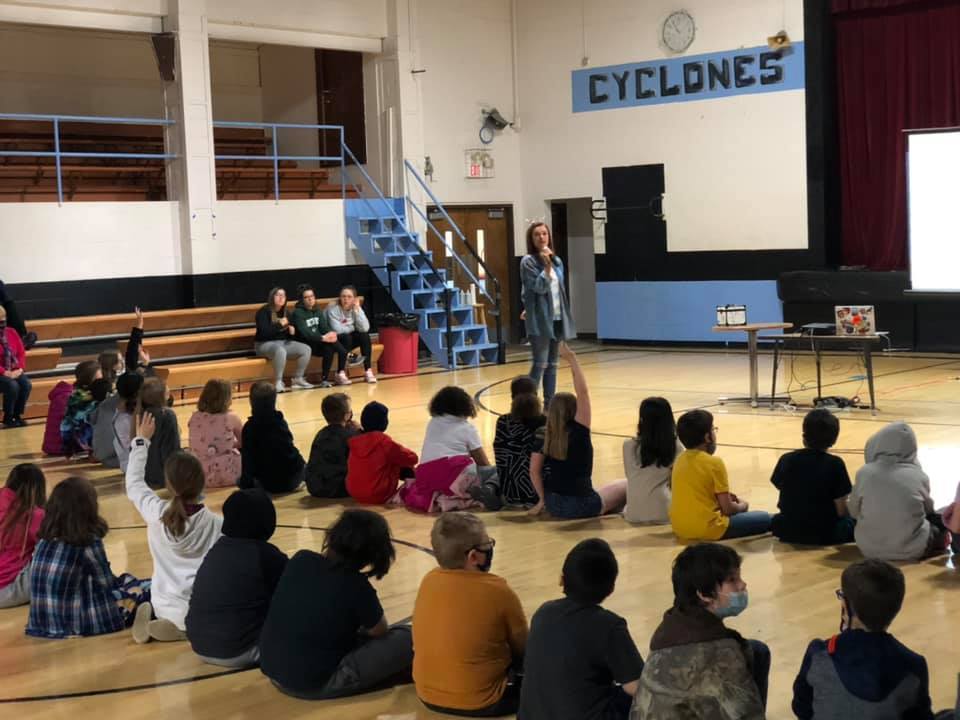 A few key points for the RMS track meet on April 1, 2021 at Doniphan West. 1) There are no bleachers at the track yet. Please advise your patrons to bring a chair and/or blanket. 2) We have been asked to stay off the infield of the track as they are trying to grow a stand of grass for the upcoming soccer games. There will be an area for teams to warm up. This will be discussed at the coach's meeting. 3) There is no electricity at the track yet. Please plan accordingly. 4) We will have a concessions stand. More information to follow regarding a menu. 5) The discus area was not built correctly and is too close to the track. We plan to start the discus immediately following the coach's meeting to get in as many throwers as we can before starting the 3200 m. 6) We will not give medals on the day of the meet. We will mail or deliver them at a later date. 7) We recommend that visitors wear masks and social distance. We ask that patrons stay 6 feet away from the throwing events. Parents are not allowed around the track area once the running events begin. 8) The teams should set up camp on the west side of the track and social distance. There are port-a-potties available on the west side and the east side of the track, as well as the parking lot area. 9) The coach's meeting will be in the HCC Wellness Center at 9:00 a.m. Please enter through the west doors of the facility (doors closet to the track area).

RMS track practice Friday and Monday will be held at the West campus track with the finish time around 5:20. Please pick them up by the playground entrance.

Today's (Thursday, March 25th) RHS baseball baseball game at home vs DWest has been postponed and will be rescheduled later.

Elwood Summer Ball Sign ups will be tonight at the Elwood Library/Senior Center from 6:30-7:30.

The RHS softball game scheduled for today, Tuesday, 3/23, against Troy, is rescheduled for MONDAY, 3/29 at Riverside with a start time of 4:30 pm. It will be a Double Header-Varsity Only.

Riverside USD114 Special Board of Education Meetings Thursday, March 25, 2021 -For the purpose of Personnel/Superintendent Search. Location: District Office, 1409 Vermont, Elwood, KS 66024 Time: 5:30 PM

Coaching opportunities: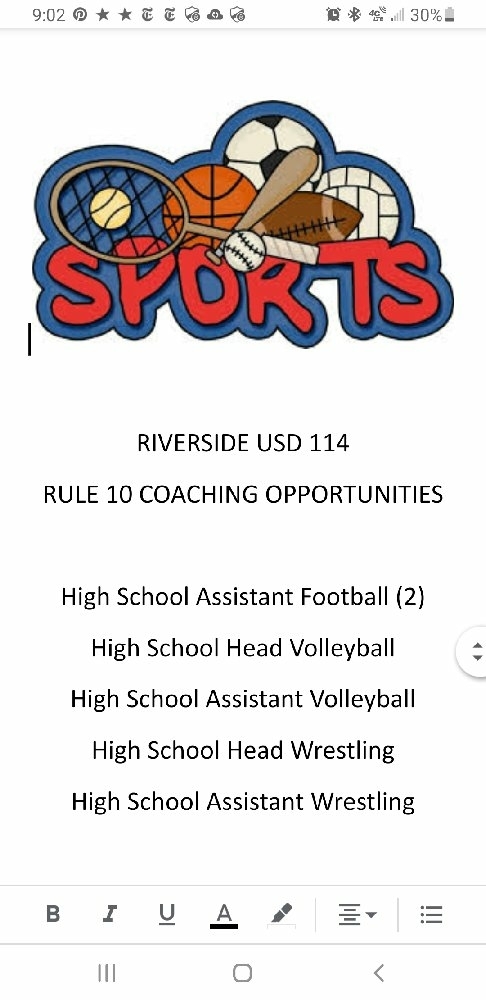 Meeting Cancelled - The Riverside USD114 Special Board of Education Meeting on Friday, March 19, 2021 at 5:30 p.m. in the District Office has been cancelled.

BOARD TOINTERVIEW SUPERINTENDENTCANDIDATE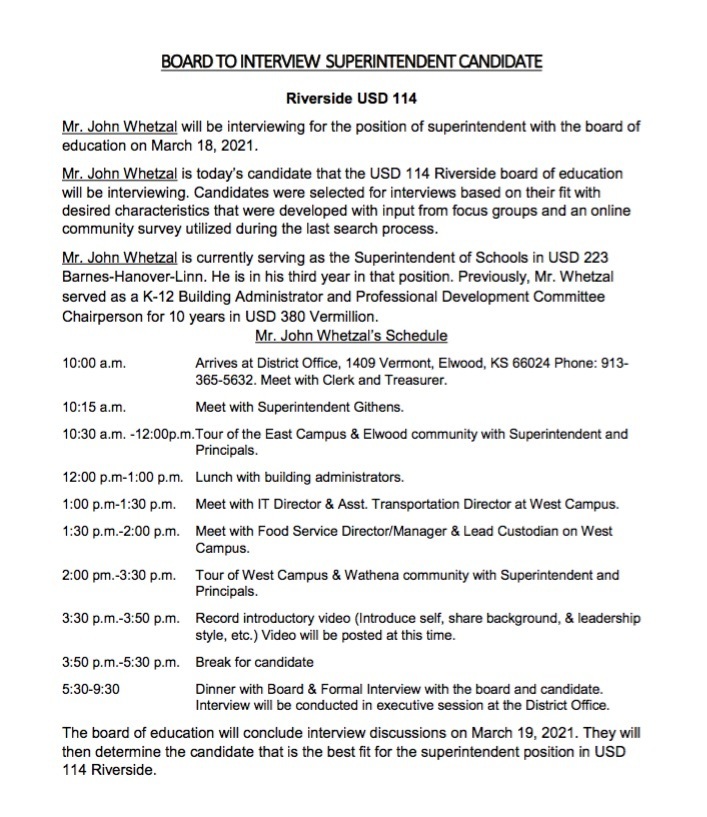 Riverside USD114 Special Board of Education Meetings Thursday, March 18, 2021 -For the purpose of Superintendent Interview Friday, March 19, 2021-For the purpose of Superintendent Search Location: District Office, 1409 Vermont, Elwood, KS 66024 Time: 5:30 PM

Riverside USD 114 Special Board of Education Meeting for tonight, March 16, 2021 is Cancelled. The next Special Meeting will be on Thursday, March 18, 2021.

Riverside Preschool Roundup will be Friday, April 9th from 8:15 a.m.-2:30 p.m.  Any student living in the Riverside School District, who will be 3 (or 4 years old and not already a current Riverside preschool student) by August 31, 2021 may sign up to attend.  Please call the primary office at 785-989-4425 to schedule an appointment.  We will do a developmental screening as well as hearing and vision.  We will have a speech pathologist and an occupational therapist to address any speech or fine motor concerns.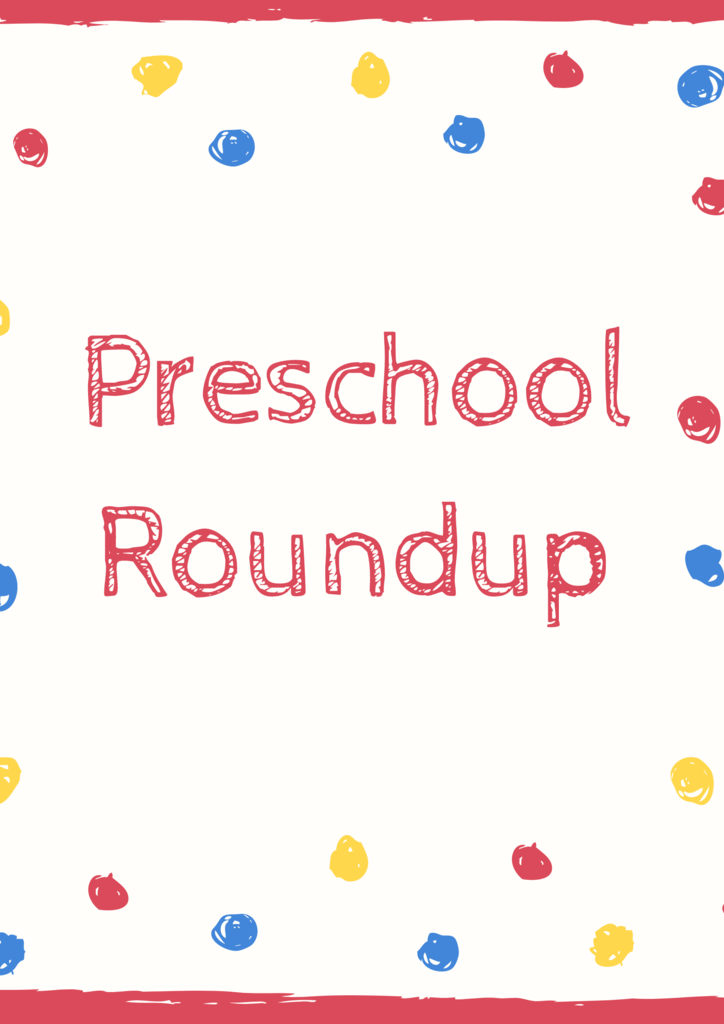 The RMS Scholars bowl team placed 1st at the Hiawatha and Sabetha meets.  They are the Cyclone award winners for March.  Pictured left to right: Gunner Kiefer, Allie Henggeler, Maddox Meers, Ella Wisler, & Mia Jackson.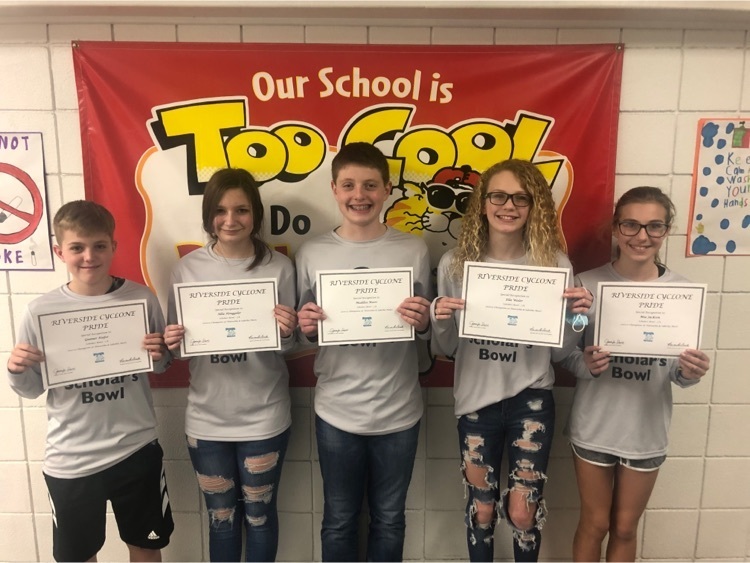 "The Albrecht-Kemper Museum of Art Regional High School Art Exhibition jury selection took place Friday, February 26. The exhibition is invite only, with schools from NW Missouri and NE Kansas participating. Artworks will be on display at the museum from now until April 10. We encourage all students and parents to visit. This year, Riverside high school art and photography students came away with three wins. Laura Benitz is the instructor of the Riverside High School art and photography classes. Congrats to all participants and winners! 1st place in Photography was Clara Lake, sophomore, with Lacy Shadows. 2nd place in Drawing Monochromatic was Jocelyn Karn, senior, with Soft Beauty. 3rd place in 2D Mixed Media was Holly Howlett, senior, with Native American Woman."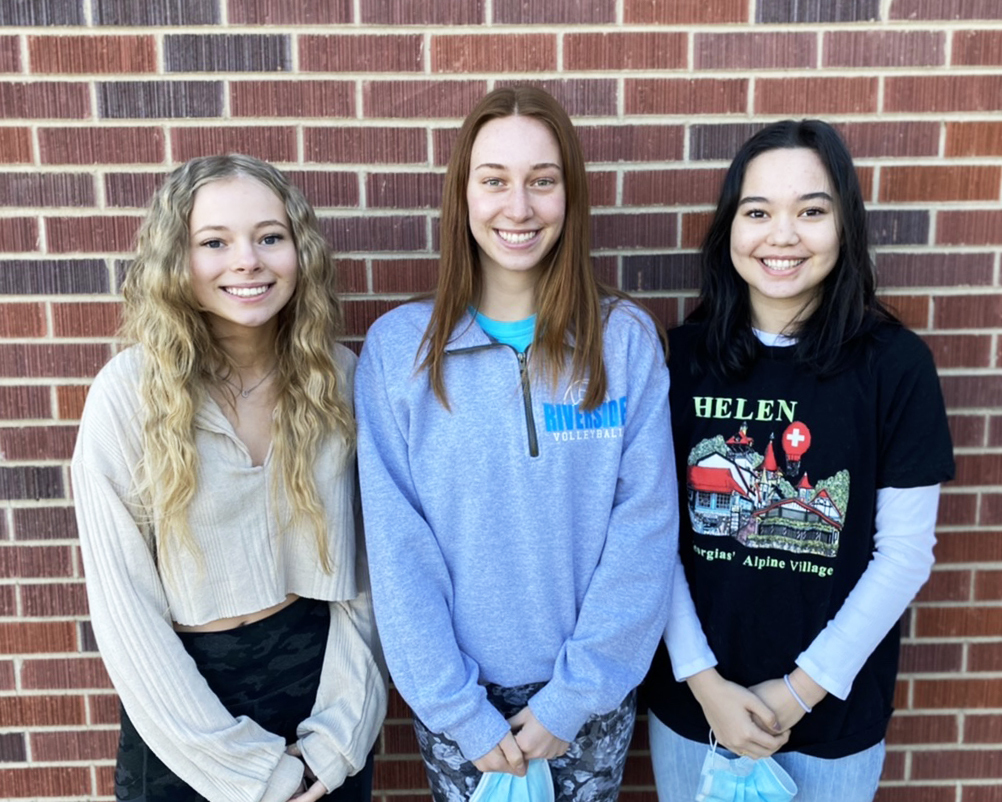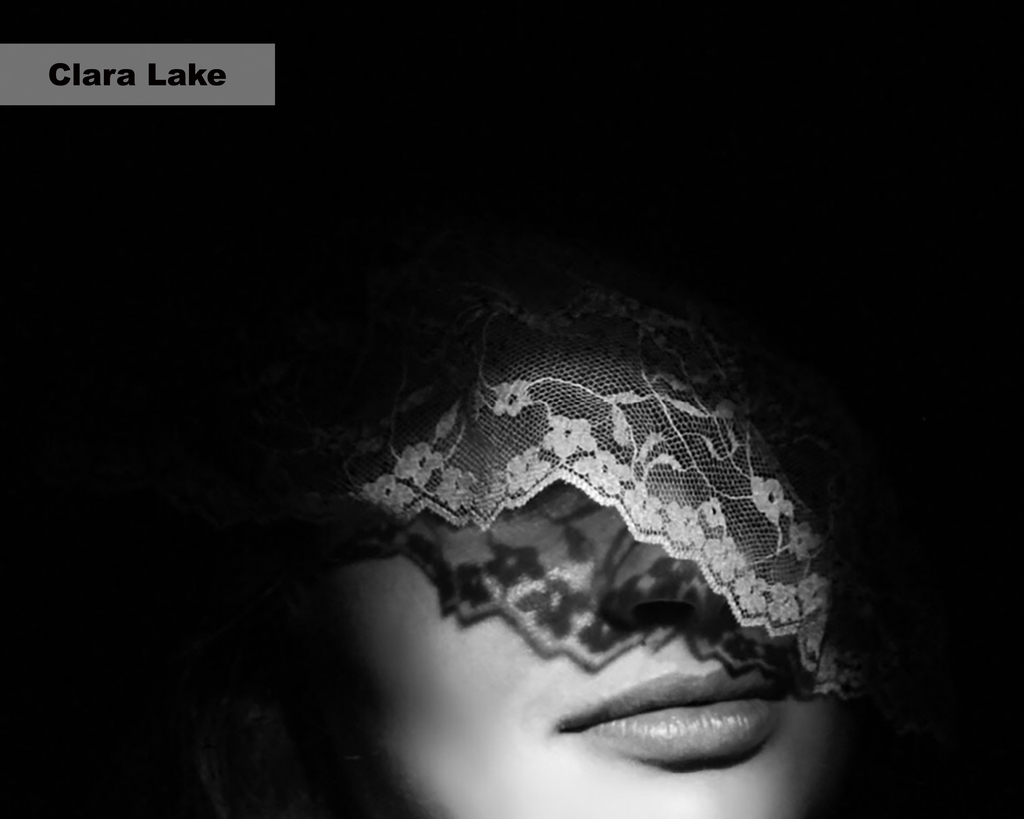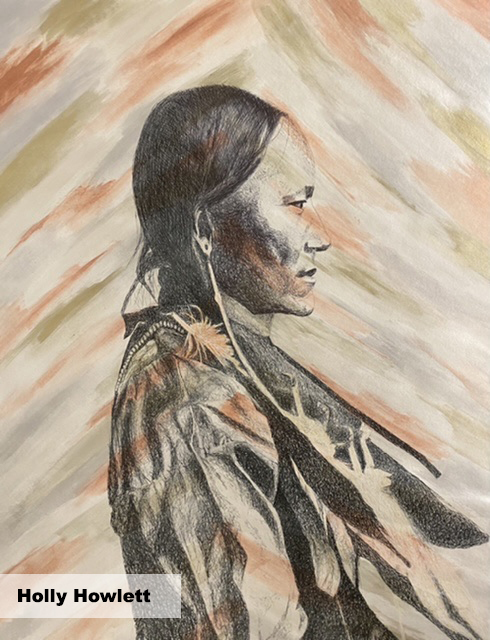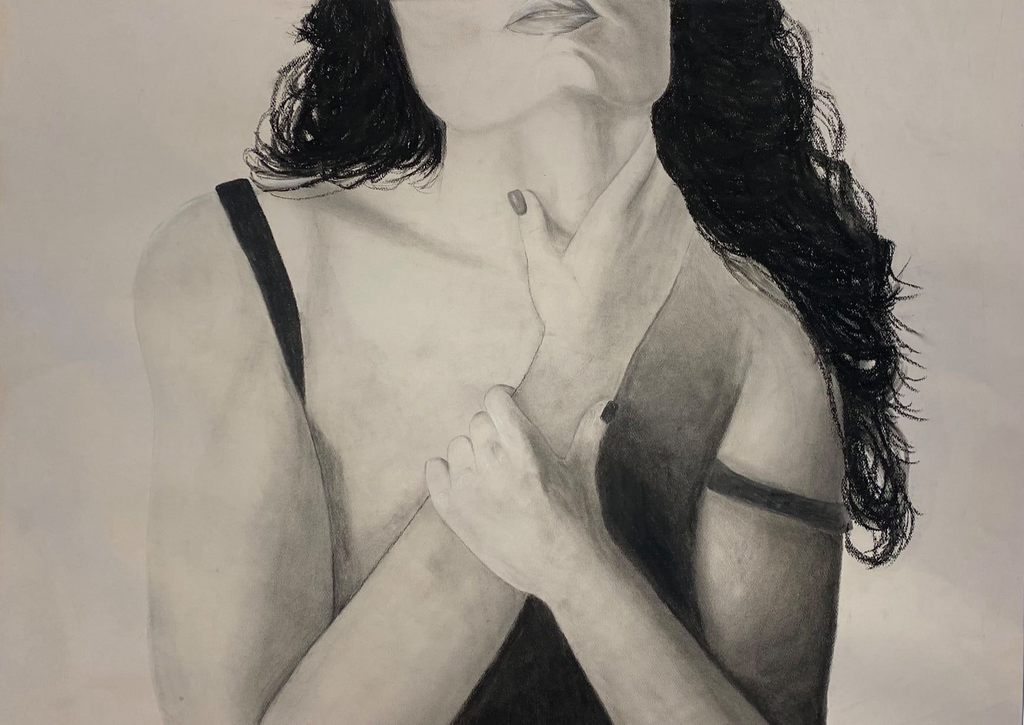 Congratulations to Xavier Stillman for signing with Hutchinson Community College to play football!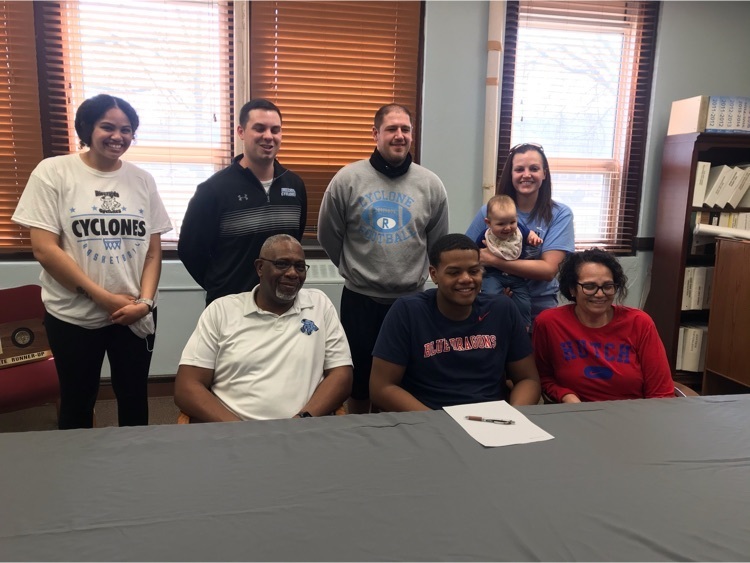 Cyclone Ladies fall to host Valley Heights 63-41. Super season! We are proud of you!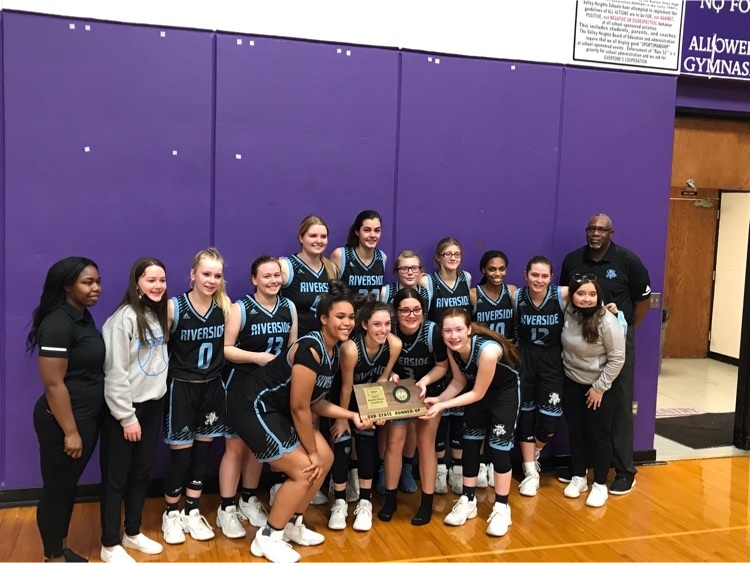 Cyclones close the gap to 43-31 after 3 with a strong 3rd quarter.